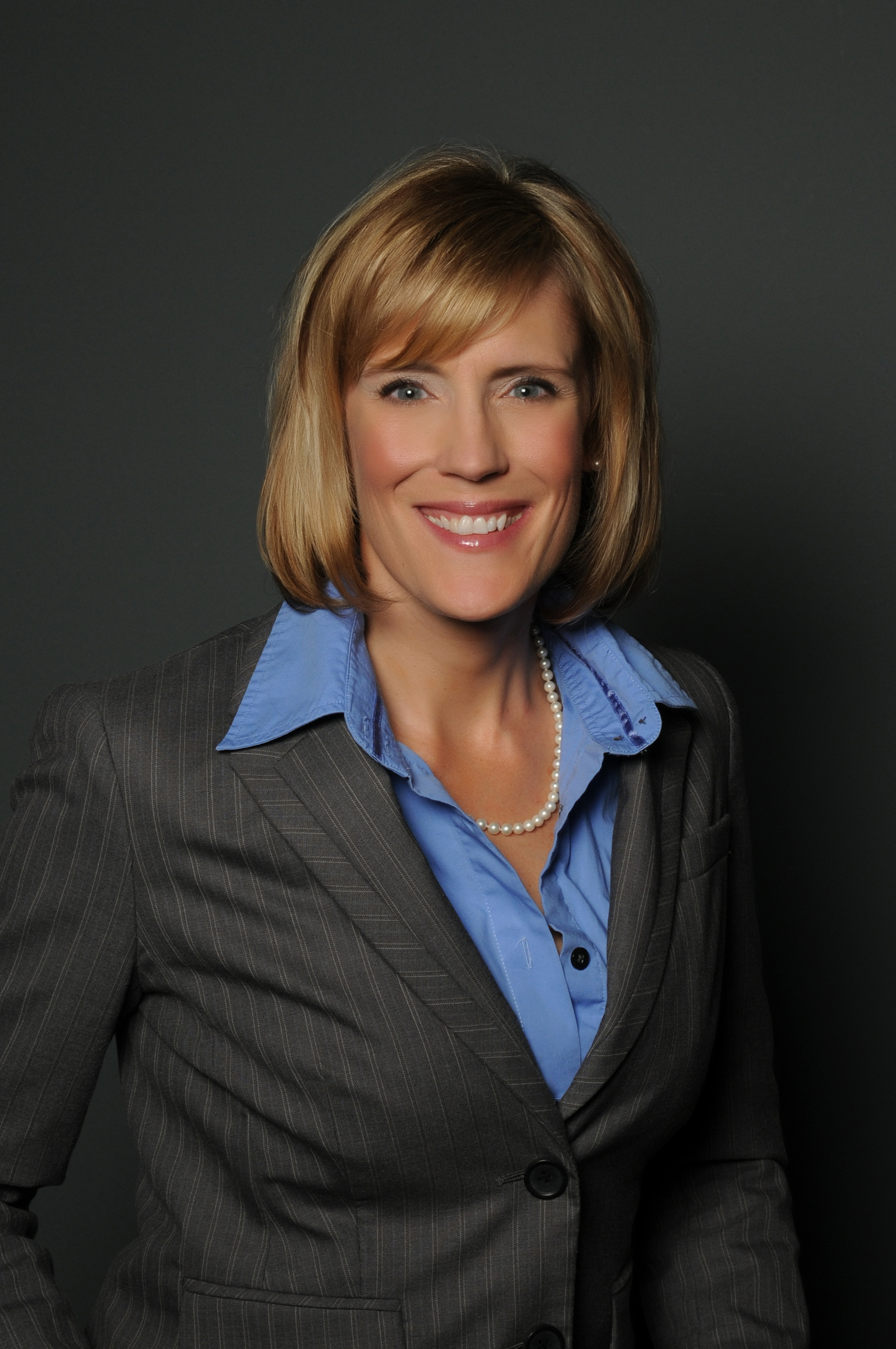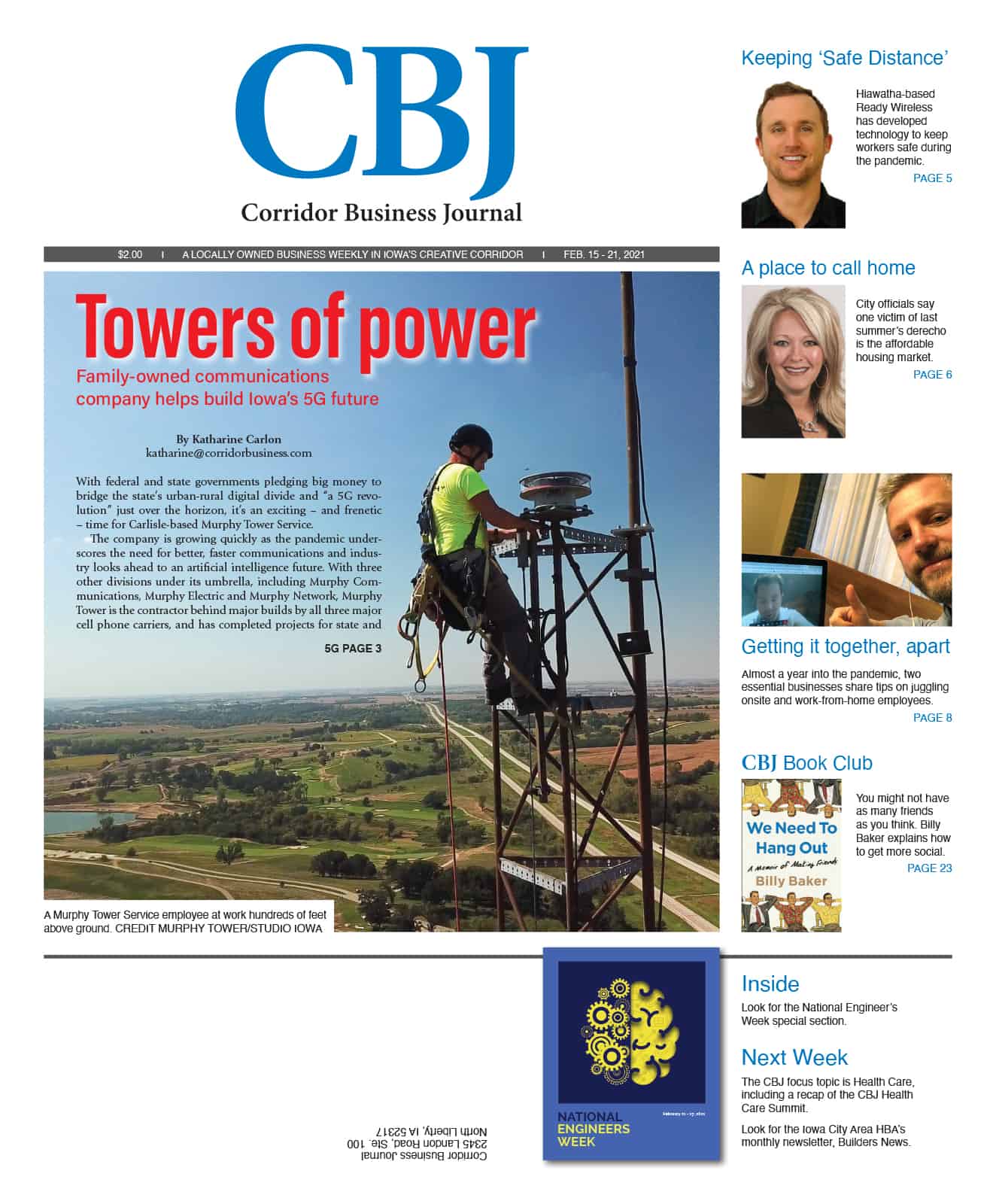 By Dave DeWitte
From her beginnings as a broadcast journalist in Cedar Rapids, Amy Reasner became an attorney in 2001 and a member of the Iowa Transportation Commission in 2008, appointed first by Gov. Chet Culver, and since reappointed by Gov. Terry Branstad. Her current term expires in April 2016.
Ms. Reasner's other leadership positions have included the boards of Guaranty Bank & Trust Co., Unity Point – St. Luke's Hospital, the Linn County Trails Association and Junior League; she is also an active member of the League of Women Voters and Downtown Rotary. Ms. Reasner maintains a busy legal practice at Lynch Dallas, P.C. in the areas of school law, private and public employment and labor law, and human resource/employment counseling, among others.
What motivated you to make the big change from broadcast journalism to law?
I had contemplated attending law school as early as high school. When I was in my last year of my contract with KCRG, I applied to the University of Iowa and was accepted. I am so happy I did – I love the intellectual challenge of my work. I most especially enjoy advocating for my clients and advising them in ways to avoid ever needing my services.
What has been your biggest moment in law so far?
Winning my first jury trial! I was alone in the old federal courthouse elevator after the verdict (my client had gone downstairs already). I did a victory dance in the elevator, forgetting that the guards were watching the monitors. We all had a good laugh when the elevator doors opened.
You seem to thrive on public service and taking on many different roles and responsibility.  What motivates you to take on so much, and what do you get from it in return?
Two things: I love to learn and be well informed about my world. Serving on so many varied boards, it's as if I have received an MBA in banking, transportation and health care. Additionally, I feel good about contributing. I owe it to myself and others to serve and offer my experience and skills to help in some small way to support our community's growth and future sustainability.
During your second term on the transportation commission, you helped Linn County and Cedar Rapids finally reel in the big fish – the Highway 100 extension project. How did that feel, and do you think the project is firmly in-pocket now? We recall that Tom Aller had it in the bag at one point, and then it got away.
This project finally "got the green light" with the help of so many contributors, including Tom Aller, Allen Witt, Brad Hart, the Cedar Rapids Metro Economic Alliance, the city of Cedar Rapids, the county, IDOT staff, IDOT Director Paul Trombino, former IDOT Director Nancy Richardson and my fellow IDOT commissioners. I only began to breathe easy and smile once we broke ground. As you know, construction is underway for phase I, and assuming we do not lose the federal funding included in our budget assumptions, the project will continue forward as outlined in our current five-year transportation improvement program.
You have been a fervent advocate for trails. Why do you think they are important, and has the state responded adequately to its trail needs?
Trails are a transportation alternative that many people are turning to, not only because our commutes can be costly and stressful, but because there are a growing number of people who would like to decrease their own "footprint" and lower harmful emissions. Additionally, this is a quality-of-life issue: People want accessible and attractive exercise and recreational opportunities. Trails fit both bills.
Will Iowans have to scale back their expectations for transportation improvements as fuel efficiency and other factors cut into the motor fuel tax revenues the state can allocate to roads?
In the short-term, I believe we need to increase the gas tax in order to keep up with maintaining the system we have and expanding where we are already over capacity. But in the long-term, we (the people) must give serious thought to the transportation system we want to support. Does that mean more lanes of traffic? If yes, then we cannot "buy" those lanes of traffic with the current dollars that are being raised each year through the gas tax, due to fuel efficiency and other factors.
Do we want more public transit, more commuter lots/van pools, light-rail? If yes, where do we get those funds? What is the right mix? Currently, we are reacting to transportation needs and we are somewhat behind the curve due to a lack of funding. The IDOT director and commission want the ability to be creative and plan for a future that may not – and in my own opinion, should not – focus solely on adding traffic lanes with gas tax funds.