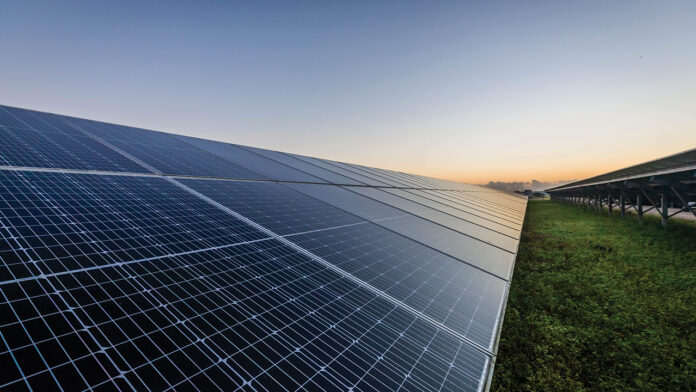 The Iowa Utilities Board will hold a public hearing April 13 regarding Alliant Energy's proposal to build a utility-scale solar and battery storage project in Lee County – a project similar in scope to the company's planned Duane Energy Solar projects near Palo.
The IUB's hearing on the Lee County project will be held at 9 a.m. April 13 at the Quality Inn & Suites in Fort Madison.
Alliant filed an application with the IUB in October 2022 seeking a certificate of public convenience, use and necessity for a proposed 150-megawatt solar electric generation facility and a 75-megawatt battery energy storage facility near the city of Wever in Lee County.
The proposed project is pending before the IUB in docket GCU-2022-0003. It would cover about 870 acres north of the Iowa Fertilizer plant, just south of Wever.
A joint development agreement between the Lee County board of supervisors and Alliant was approved in December 2022.
The capacity of the Lee County project, both in energy generation and battery storage, is identical to the Duane Arnold Solar II project, which received zoning approval from the Linn County board of supervisors in September 2022 following a long, and often contentious, series of public hearings and meetings.
The project is to be built on approximately 815 acres of largely agricultural land within a 1,780-acre area project site in Linn County. A separate project, dubbed Duane Arnold Solar I, is a 50-megawatt solar project on approximately 316 acres of agricultural land within an 857-acre project site, also in Linn County.
The two Linn County projects are projected to be completed by the end of 2024 and power 40,000 homes. However, construction remains in limbo while a lawsuit filed against the Linn County supervisors by neighbors of the proposed project remains pending.