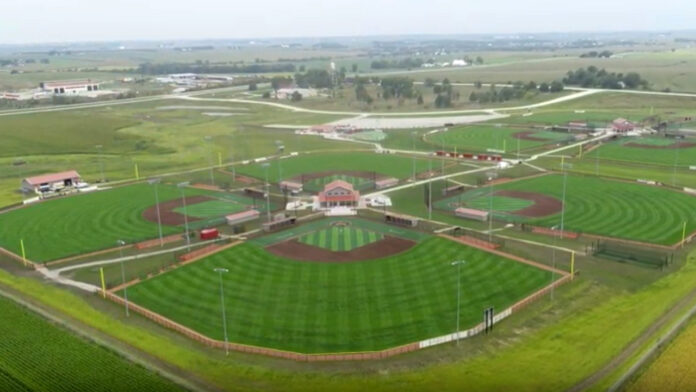 Prospect Meadows, a sports complex in Linn County, created more than $11 million of economic impact from March to October 2022.
A study by the Sports Facilities Companies (SFC) showed Prospect Meadows also attracted 127,200 visits during the same time span, according to a news release.
"It's nice to finally have solid data to show our true value to the area," said Jack
Roeder, president and CEO of nonprofit Prospect Meadows, in a statement. "We are committed to continue supporting our communities through local play and must be one of the leading attractions of out-of-state visitors to our area."
Visitors from outside the state accounted for 54.2% of overall visits. Nearly 3,000 rooms per month were booked during the study's duration.
Mr. Roeder said Prospect Meadows' business model is key to driving hotel-motel tax revenue and out-of-town visitors to the region, a difficult ask in the tourism industry since the pandemic.
"This is what destination tourism is all about," said Mr. Roeder. "The people of Linn County can be proud that their investment has become a real lightning rod for tourism dollars in this area."
Prospect Meadows opened in 2019 as a public-private partnership. Perfect Game, an anchor tenant, is the largest private contributor and pledged to bring 1,000 baseball and softball teams annnualy for 15 years, according to Prospect Meadows' website.
"We are continually looking for ways our facilities can improve the economic vitality of the communities we serve while providing young athletes with a world class facility for years to come," said Mr. Roeder.
Approximately $1 million of tax revenue was generated during the study's duration.
Sports Facilities Companies a resource for communities seeking to plan, fund, develop, and operate sports, recreation, entertainment and wellness facilities. The SFC team has guided projects in over 2,500 communities nationwide and overseen more than $15 billion, making it the country's largest network of sports tourism and local recreation venues.