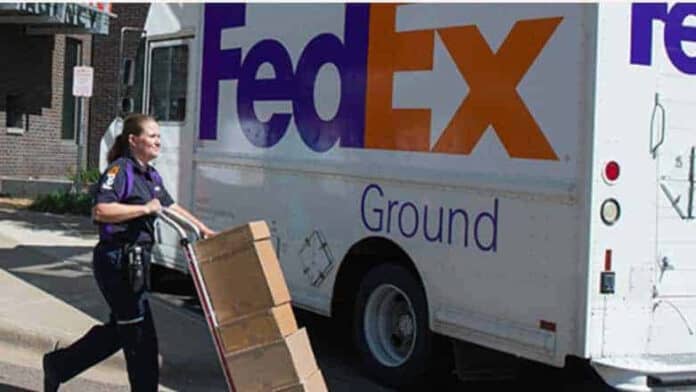 A massive new 479,000-square-foot FedEx facility could be coming to Cedar Rapids if the city council agrees to a set of financial incentives at its regular meeting Tuesday.
FedEx Ground Package System and developer Scannell Properties are proposing a $108.6 million warehouse and distribution center at 1035 Commerce Park Drive SW, with construction to get underway this summer. The facility would create 481 new jobs, including 75 full time and 359 part time positions.
FedEx's investment would include $64.6 million in property improvements, encompassing land acquisition, new construction and site improvements, and $44.8 million in machinery and equipment.
If given the go-ahead by the council, the city would offer several incentives, including a 10-year, 50% reimbursement of the increased tax value of the property. The city would also agree to make off-site improvements to accommodate the heavier traffic the project would generate, such as traffic signalization at Sixth Street SW and Commerce Park Drive SW and converting Walford Road SW to an urbanized road.
In addition, the city would assist FedEx in applying the state's Revitalization Iowa's Sound Economy (RISE) grant through the Iowa Department of Transportation. The grants are intended to promote economic development in Iowa through the establishment, construction and improvement of roads and streets.
City officials estimated the FedEx project would generate $16.3 million in taxes over a 10-year period, of which $6.1 million would be rebated to the company.
FedEx has seen a spike in ground shipments over the course of the pandemic as consumers pivoted to e-commerce – a "trend expected to continue in the near term," Forbes reported late last month. For the nine month period ending in February, total revenue at FedEx grew 18% to $16.4 billion, spurred by a 37% hike in ground shipments revenue.