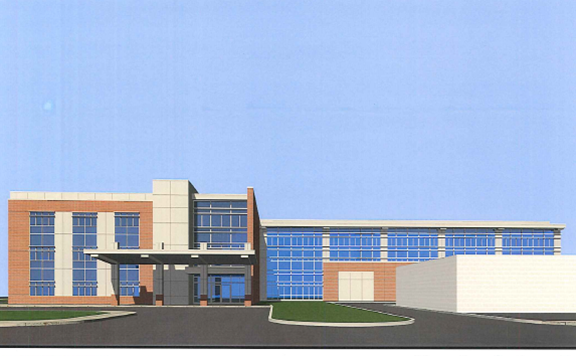 Cedar Rapids-based multi-specialty medical group Physicians' Clinic of Iowa (PCI) is exploring a second facility on the current PCI campus in the downtown Cedar Rapids Medical Quarter.                         
"PCI's exploratory plans are to construct a new 100,000-square-foot medical facility and an additional 500-car parking structure," David Hart, M.D., PCI's president and medical director, stated in a press release. "These new facilities are necessary to accommodate PCI's continuing growth and to attract other non-PCI healthcare-related services."
The new medical facility, designed by BBL Medical Facilities of Albany, New York, will be located to the south and west of Firestone Tire, between Second and Third avenues SE.
"The vision is that the new pavilion will have a wellness theme, featuring new PCI specialties and new health and wellness-related tenants, potentially in the areas of executive health, men's and women's focused wellness, and a sports performance center," Dr. Hart continued. "PCI is very proud to be a part of the continued development within the downtown MedQuarter. Our goal is the new facility will strengthen the PCI Medical Pavilion campus as a medical destination for patients, referring physicians, employers and visitors we serve throughout east central Iowa."
The 500-car parking structure will be located to the south of the PCI Medical Pavilion, along Third Avenue SE. Current plans are to connect the new medical facility to the existing parking structure via walkway. Covered walkways will be constructed from the new parking structure to the existing PCI Medical Pavilion.
"The plans for this new facility are exciting. Patients will continue to receive a complete ambulatory health care experience within one centralized location, whether it's the original PCI Medical Pavilion, or the planned health and wellness pavilion," Dr. Hart said. "PCI is actively recruiting new physicians in existing and new medical and surgical specialties to provide comprehensive specialty-care services for Eastern Iowa."