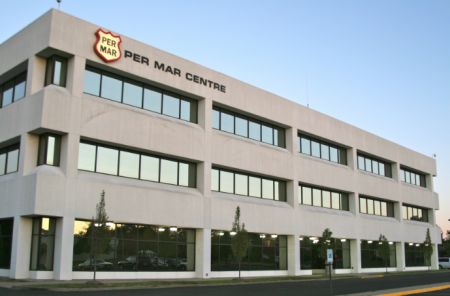 Per Mar Security Services, a leading provider of total security solutions for residential and commercial clients, is ranked 14th in SDM's 2023 Top Systems Integrators Report.
Through a combination of stronger sales of larger projects, coupled with acquisition activity, the Davenport-based company was able to deliver on increased expectations in 2022.
Chris Edwards, president of Per Mar's Electronic Security Division, said: "On the heels of our number 15 ranking on the 2023 SDM 100 for security companies, we are honored to be listed as number 14 on this list of integrators. Our sales and operations teams have worked diligently over the last couple of years to secure larger commercial jobs, and win at a faster pace."
The SDM Top Systems Integrators Report ranks 100 companies by their 2022 security system integration revenue which includes solutions such as design, project management, product, installation, programming, start-up, and training sold directly to an end-user customer or through a tier of contractors. It does not include recurring monthly revenue, as that is counted toward ranking on the SDM 100.
Per Mar has a Cedar Rapids location.