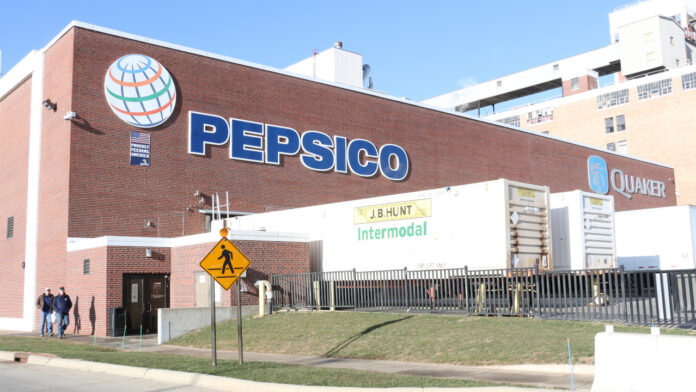 PepsiCo reported adjusted earnings per share (EPS) and organic revenue growth for the fourth quarter of 2021 Feb. 10 that topped analysts' estimates.
The food products manufacturer, with operations in Cedar Rapids, reported $1.53 in adjusted EPS for the fourth quarter of 2021, slightly above the $1.52 adjusted EPS predicted by analysts. Organic revenue grew 11.9% for the quarter to $25.25 billion, topping analysts' estimates by 4.2%.
For the year, PepsiCo reported organic net revenue of $79.47 billion, up 12.1% percent from the prior year, and adjusted EPS of $6.26.
The company's Quaker Foods North America division reported an operating profit decline of 14% for the year, primarily reflecting certain operating cost increases, including incremental transportation costs, and an 8% impact of higher commodity costs, partially offset by productivity savings.
Meanwhile, the PepsiCo Beverages North America division saw a 26% increase in operating profit increased 26%, a reflection of net revenue growth, a 15% impact of lower charges taken as a result of the COVID-19 pandemic and productivity savings. These impacts were partially offset by certain operating cost increases, including incremental transportation costs, an 18% increase in commodity costs and higher advertising and marketing expenses.
"Our full year net revenue growth meaningfully accelerated in 2021 versus the previous year and this gives us added confidence that the investments we've made in our people, brands, innovation, supply chain, go-to-market systems and digitization initiatives are working," said Chairman and CEO Ramon Laguarta.
For 2022, company officials said they expect a 6% increase in organic revenue, an 8% increase in EPS and total cash returns to shareholders of approximately $7.7 billion, including dividends of $6.2 billion and share repurchases of $1.5 billion.
""Moving forward, we remain committed to building advantaged capabilities that can help us win in the marketplace," Mr. Laguarta added. "This includes putting sustainability and human capital at the center of everything we do with the recent implementation of PepsiCo Positive (pep+), a fundamental end-to-end transformation of what we do and how we do it to create growth and shared value."