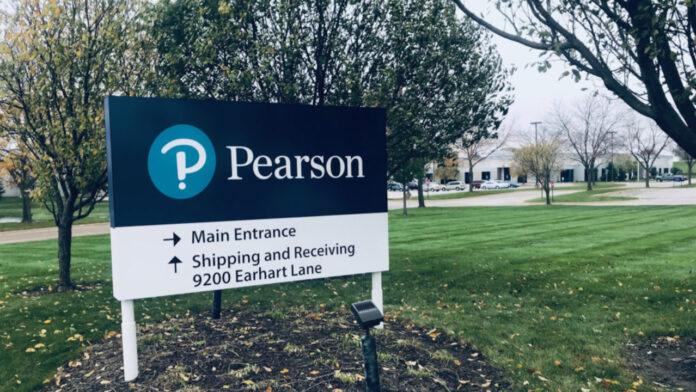 Pearson has announced plans to lay off 37 employees from its Cedar Rapids operations.
The Pearson layoffs in Cedar Rapids will take effect June 1, according to a notification posted to the Iowa WARN (Worker Adjustment and Retraining Notification) Act website.
"Pearson is committed to serving the evolving needs of our customers, and that often requires us to adapt and change," a Pearson spokesperson said in response to an email inquiry about the Cedar Rapids layoffs. "We don't expect these changes to impact our operational excellence in Iowa. Pearson continues to hold a presence in Cedar Rapids and Iowa with hundreds of colleagues committed to serving students, educators, and school districts.
"We understand that these changes are difficult for those who are affected," the spokesperson added. "We (have) offered ample notification,voluntary resignation opportunities, generous severance packages, and outplacement services to help colleagues transition."
In December 2022, Pearson cut about 50 employees and closed the company's Iowa City office.
Pearson has acquired several companies since early 2022.
Most recently, the publishing and assessment company entered an agreement with SHL Group to acquire Personnel Decisions Research Institutes (PDRI), a provider of workforce assessment services.
It acquired Mondly, an online language learning platform, in April 2022. Mondly joined Pearson's English learning language division.
The company also increased its stake in Credly, a digital workforce credentialing platform, from 20% to outright ownership in February 2022. Pearson originally invested in Credly in 2018.
Pearson has about 20,000 employees in 200 countries, and is among the world's leading learning companies, serving customers with digital content, assessments, qualifications and data.