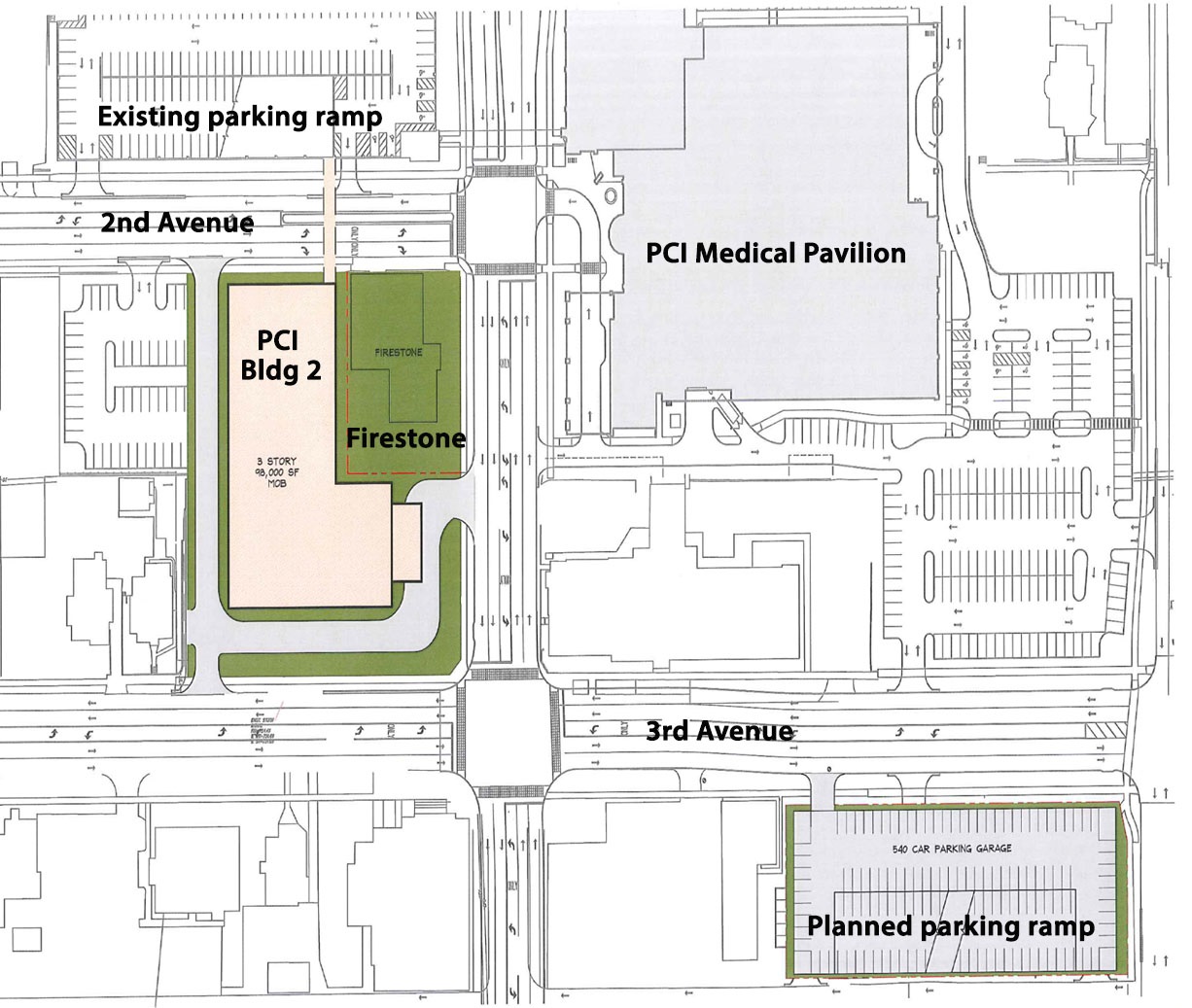 After an overwhelmingly positive response from its shareholders, Physicians' Clinic of Iowa will move forward with plans to build a second facility on the current PCI campus in the downtown Cedar Rapids Medical District.
"Our physician shareholders are not only committed to health and wellbeing in Cedar Rapids, they're committed to the economic development and growth of the MedQ," Michael Sundall, PCI CEO, stated in a press release. "These new construction plans come at a critical time for the MedQ, as the district advances through a strategic plan to become a regional medical destination."
Initial plans approved by the group are for a 98,000 square-foot, three-story medical facility and a new 400-plus space parking ramp.
"These new facilities will accommodate PCI's continued growth and attract other non-PCI health and wellness-related services," Mr. Sundall continued. "When we opened the first medical pavilion four years ago, the intent was to fill the space over five years. It was full after just three years, making additional expansion a priority."
The planned medical facility will be constructed on the PCI campus on what is currently a parking lot south and west of Firestone Tire, between Second and Third avenue SE. It could potentially house PCI specialties, tenants and a sports rehabilitation and performance center.
The 400-car parking structure will be located on the south side of the PCI campus, along Third Avenue SE. Current plans are to connect the new medical facility to the existing parking structure via walkway. Covered walkways will be constructed from the new parking structure to the existing PCI Medical Pavilion. Prospective businesses interested in leasing space within the PCI Medical Pavilion should contact Douglas Laird of Skogman Commercial Realty.