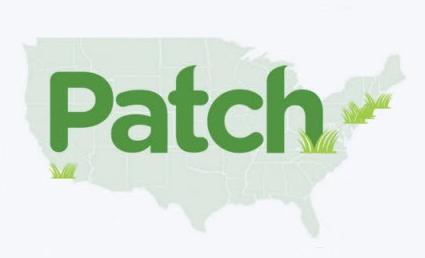 AOL.com-owned company preaches 'hyper-local' news
By Gigi Wood
JOHNSON COUNTY – Iowa City has a new media source.
IowaCityPatch.com began operations during the second week of June and is already meeting its initial projections. The New York City-based business is owned by AOL and operates a network of local Patch.com sites across the country. There are two sites in Iowa – in Iowa City and Ankeny – with another eight to come online by Labor Day in Ames, Cedar Falls, Dubuque, Johnston, Marion, Urbandale, Waukee and West Des Moines.
Patch.com selects communities based on an algorithm that measures 59 factors, ranging from voter turnout index to public high school rankings.
"We ran every Census track inAmerica, all 63,000 Census tracks, through that algorithm and we plotted them on a map and looked for clusters [because] our management structure depends on having clusters of sites all very close to each other," Warren Webster, Patch.com's president, has said about Patch.com's site selection. "We looked at whether there was a strong business community, an engaged population and that basically gave us our rank-ordered list of where we should launch. And we've just been moving down that list."
Each site has its own editor, which is 28-year-old Stephen Schmidt in Iowa City. He has worked for several newspapers in the area, including the Daily Iowan, Gazette, Little Village and North Liberty Leader. There are two associate regional editors forIowa and one regional editor, Todd Richissin, who oversees the state.
IowaCityPatch.com, like all the Patch.com sites, is an online-only media product, with no print edition. The site includes news stories, photo galleries, blogs by readers, community discussions and other features.
"As far as traditional newspaper beats, I cover local city government, school board, local politics and the general arts and business scene, basically anything that would make up life in Iowa City that I can cover," Mr. Schmidt said. "I try to produce something new everyday and then I also have stuff that carries over as well."
He produces about 80 percent of the local site's content; the rest is generated by freelancers and site users. For example,Iowa Cityresident Katie Roche writes a mommy blog for the site.
When Mr. Schmidt recently covered the return of National Guard soldiers to the area, he was one of many reporters at the ceremony at the Coralville Marriott. But his coverage was different.
"Basically, everybody was there including the television stations. The Gazette and (Iowa City Press-Citizen) did a few photos and some stories. Knowing that, we decided to do more of a multimedia thing, where I did quite a few photos and then a video, as well. So, that's an example of how we're going to be more multimedia-heavy because the online format allows us to do that."
One of the unique aspects of Patch.com, is the site unabashedly posts and links stories from other news sites in the area.
"A lot of what you'll see on our site is from those sites," Mr. Richissin said. "We want to be a one-stop place for people to get their news. So we have no shame, in fact we are more than willing to link to those sites and then we supplement with our own stuff. We cover some of the things these other places cover and some of the things they're not covering. But everything you see in those sites, you can pretty much get through our site."
Mr. Schmidt said he often links to other media sites and stories he previously wrote.
"There's a functionality within the CMF, the system we use, that you can link things together as a story thread. So I try to establish story threads and use keywords so people can look back and see in more depth what the story was about," he said. "A good example would be the school redistricting; I spoke with somebody from the Pheasant Ridge neighborhood and got his specific views on the issue. Then I linked back to the issue, which was in a much longer story that had come from a previous school board meeting. So people can see what this gentleman in that neighborhood was concerned about and then link back to the story that it was related to."
That hyperlinking is part of Patch.com's business model, Mr. Richissin said.
"The objective here is to make our site as user-friendly as possible. We know people use the web and we know how people want their news and it's tailored for them," he said. "If there's someone who's reading one of Stephen's stories and they're up to date on it, we're not going to put four or five (paragraphs) of background in it. We're going to put the newest story into context and then we'll link back for those people who maybe aren't as familiar with that story. But we do put enough in every story to put it in the proper context."
One of Patch.com's goals is to create a community dialogue on its site.
"We want to get people into these local towns to be talking with us, to be talking with each other, to be talking to their elected officials," Mr. Richissin said. "The traditional newspaper model, with the arrow from the newspaper to the audience and then maybe an arrow back to the newspaper in the form of letters to the editors, what we do is have all kinds of arrows. So we'll have a story from Patch, which is the basis of conversation for other people in the town and we get that kind of rolling and let them hash it out. In doing so you complement what other media are doing there."
One of the conversations going on at IowaCityPatch.com is focused on a photo gallery, the Iowa City 365 Project, taken by local photographer Julie Staub. The 35-year-old photographer teaches atKirkwoodCommunity CollegeinIowa Cityand theCoralvilleRecreationCenter.
Ms. Staub is taking a photo a day for the duration of a year ofIowa City, similar to other 365 photo projects that can be found on Flickr and other websites. HerIowa City365 photos range from downtown building facades to nature shots.
"The photos generate a conversation," she said. "I run into people everyday who say, 'I love your photos. I love your 365 project.' That has been very noticeable and that's coming from Patch."
Three days a week, Ms. Staub works as a nanny and manages a house for a local family. The rest of the time, she focuses on her Etsy business, freelance assignments, gallery shows and private photography lessons. She said the exposure she's received on the 365 project has driven dozens of people from IowaCityPatch.com to her websites, as well as many of her fans to IowaCityPatch.com. She also shoots photos on assignment for IowaCityPatch.com. Her 365 photos can be found at http://iowacity.patch.com/arts.
"I refuse to force a particular shot and just call it a day. Generally, the way my eye operates is, it's all about light," she said. "This is what I teach my students, if you don't have light, you won't have an interesting photo."
Mr. Schmidt said the 365 project is one way IowaCityPatch.com can remain competitive. He doesn't consider other news sites his competition, but rather, other web sites.
"I want to reach people that maybe aren't using newspapers as much because on the Internet I don't think the competition is so much against the guy next door as Gawker.com or Perez Hilton or whatever else people could be looking at on the Internet," he said. "We want them looking at our local sites."
The local site will receive some national attention during the election cycle and Iowa Caucus. Patch.com has a relationship with HuffingtonPost.com and will likely be asked to provide local media coverage of elections for the larger media site.