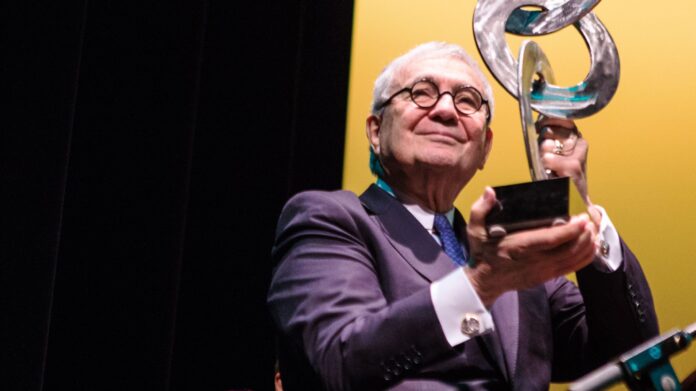 We continue to believe that entrepreneurialism should be the primary economic development strategy for the Corridor region and the state of Iowa. Of course, recruiting businesses and supporting existing companies can be part of the overall strategy. Still, nothing will position the state for long-term success better than creating more homegrown businesses.
And nobody has done more than John Pappajohn to instill entrepreneurialism throughout the state of Iowa. His financial contributions are simply amazing, and the number of companies his efforts helped launch is without comparison. Still, his real impact likely won't be quantifiable for another generation or more when Iowa becomes the envy of the rest of the country for entrepreneurship.
Mr. Pappajohn and his wife, Mary, recently announced they are donating another $10 million to the five entrepreneurial centers named in his honor, bringing his total donation to $35 million.
"John and Mary Pappajohn's vision to create five Pappajohn Centers fundamentally changed Iowa's entrepreneurial ecosystem. As a result, Iowa entrepreneurs are launching high potential companies, producing quality jobs, and creating value for investors," said David Hensley, executive director of the Iowa John Pappajohn Entrepreneurial Center. "Whether you are a student or community member, there has never been a better time to be an entrepreneur in Iowa."
Mr. Pappajohn immigrated to the United States when he was an infant and grew up in Mason City before attending the University of Iowa. Mr. Pappajohn, who launched his venture capital firm in 1969, made his fortune investing in health care companies.
He started instilling entrepreneurialism into the educational fabric of the state with a $1 million donation in 1996 that funded five centers at Drake University, North Iowa Area Community College, the University of Iowa, Iowa State University, and the University of Northern Iowa.
It should be noted that entrepreneurship and teaching it at higher education institutions were not the norm in the 1990s. Getting these centers off the ground in staid academic institutions with skeptical professors was no easy process. Fortunately, things have changed, and entrepreneurship is now a wildly popular part of the educational curriculum across many academic departments. For example, the University of Iowa now offers an entrepreneurial certificate and academic major. But, of course, none of this would have been accomplished without his passion.
His efforts over these past 25 years have helped create or launch more than 1,000 companies. Still, more importantly, they have imparted an entrepreneurial spark in thousands of individuals who may launch a company in the future.
Mr. Pappajohn and his wife have given more than $100 million to various charitable and educational causes. He has a goal of being the state's biggest philanthropist. Perhaps someday, someone will best his monetary contributions, but the likelihood of anyone besting his overall economic impact is doubtful. Thank you, Mr. Pappajohn.