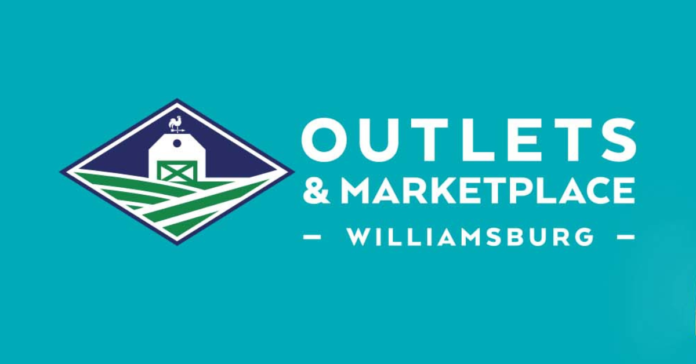 Outlets Williamsburg is changing its name to Outlets & Marketplace Williamsburg (OMW), under a new model aimed at catering to shoppers, interstate travelers and community residents.
The name change, effective immediately, follows a shift in strategy and a number of new tenants over recent years. According to a release, OMW has added more than 10 locally-owned boutiques (including women's fashion, gifts, home decor and antiques) and several eateries like Bryant's Chill & Grill and Pino's Sicilian Pizzeria.
"Outlets & Marketplace Williamsburg recognizes the need to diversify its merchandise mix to better serve our changing consumer needs," said The Outlook Resource Group (TORG) Principal David Hinkle in a statement. "We have been working on expanding our tenant categories since we acquired the center and now is the right time to rebrand and more effectively communicate who we are."
In July, OMW announced a new location for Williamsburg Child Care Center (W4C's) North, a 9,000-square-foot center that has daycare space for up to 88 children. It is another example of a local, service-based business that opened in OMW this year, like Cove Equipment, a farm and home implement dealer.
"We are listening to the modern consumer and focused on expanding our offerings to more than just the traditional outlet retail," said OMW General Manager Kristie Wetjen. "While we will continue to have our shopper's favorite name brands, we are focused on adding more small businesses, food and beverage tenants, and service-based industry at the center to better serve our immediate community."
OMW customers can also visit national retailers like the Nike Clearance Store, Under Armour Factory House, Columbia Factory Store and Coach Outlet.
Outlets Williamsburg first opened in 1991 as Tanger Outlet before being acquired by Singermann Real Estate in 2019. The shopping center is partnered with TORG.