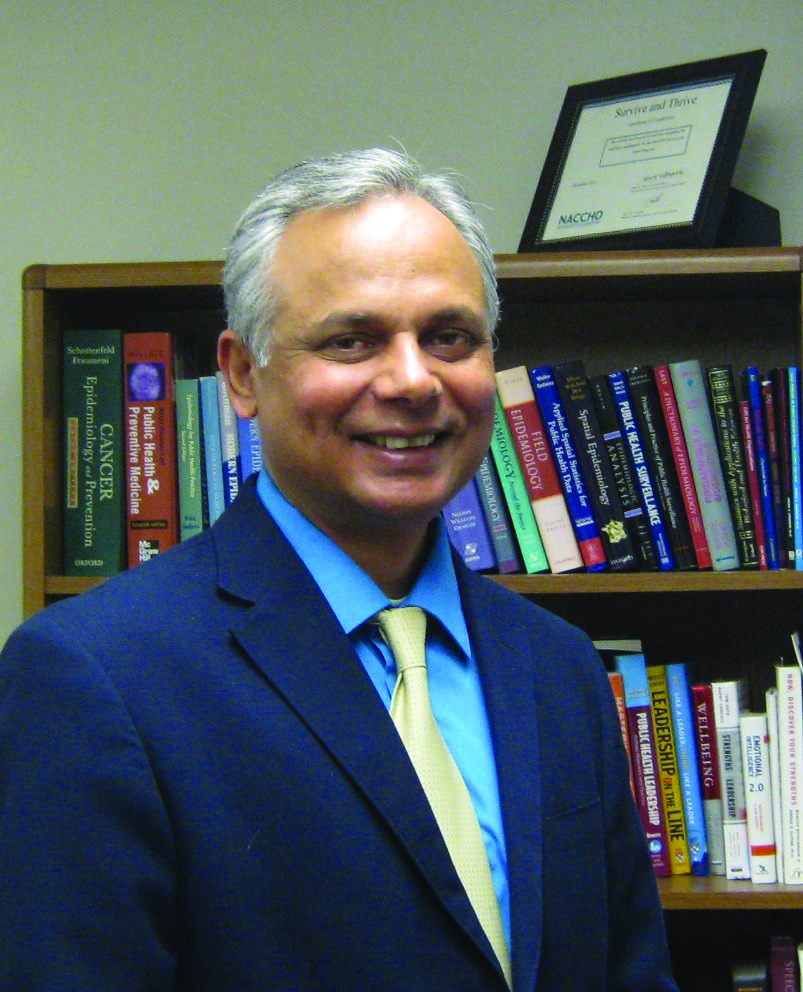 By Pramod Dwivedi | Linn County Public Health Director
A silent epidemic of opioids has been engulfing our communities for many years, but now its impact on Linn County is so pronounced that it's silent no more. The situation is truly frightful.
Opioids are a class of drugs that are dangerously addictive and include oxycodone, hydrocodone, codeine, morphine, heroin and fentanyl.
Between 2008-2015 in Linn County alone, 218 people died of opioid overdose. In 2015, 78 people visited the emergency room because of opioids overdose. Tens of thousands of deaths are associated with opioids use in the United States each year. In 2015, 33,091 Americans succumbed to opioids-related overdoses, half of which were prescription opioids deaths. Each day we lose 91 Americans to opioids overdose. In addition, $78.5 billion is the estimated burden to the U.S. economy.
According to a report from the Centers for Disease Control and Prevention (CDC), overdoses from prescription opioids are a driving factor in the increase in opioid deaths. The amount of prescription opioids sold in our country has quadrupled since 1999, although it has declined in recent years thanks to our medical community's action to reduce inappropriate prescription of opioids.
In spite of the reduction in opioids prescription, the overdose deaths associated with opioids continue to rise largely due to the use of illicit opioids, such as heroin and fentanyl.
The Linn County Public Health department is working with numerous partners to prevent and control opioid-related overdoses and death. We are working on developing a comprehensive intervention strategy. Our law-enforcement agencies, hospitals and schools are instrumental in preventing people from becoming addicted and changing the demand for opioids.
One important strategy for our community is aimed at public health surveillance, data sharing and rapid response. Law enforcement seizure data will help us target the high burden areas to focus on prevention efforts such as linkage to treatment and access to naloxone to reverse opioids overdose. Our collective goal is to utilize all available tools, skills and knowledge at our disposal.
We are promoting programs such as CDC's new prescription guidelines (prescribing only three-days' worth of prescription painkillers for acute short-term pain and explore other medication and treatment for chronic, long-term pain) and Iowa Prescription Drug Monitoring Program (monitoring patients' use of controlled substances by authorized medical prescribers and pharmacists).
In our community, there are some treatment options provided by agencies such as Area Substance Abuse Council. ASAC uses Medication Assistant Treatment (MAT), which includes pharmacological medications such as naloxone, suboxone and vivitrol in combination with therapy to provide a whole-person approach to the treatment of substance use disorder.
If you have a friend or family member suffering from opioids addiction and needs treatment, contact ASAC at (319) 390-4611 or visit www.asac.us. For more information and resources, visit www.hhs.gov/opioids/ or http://idph.iowa.gov/mat