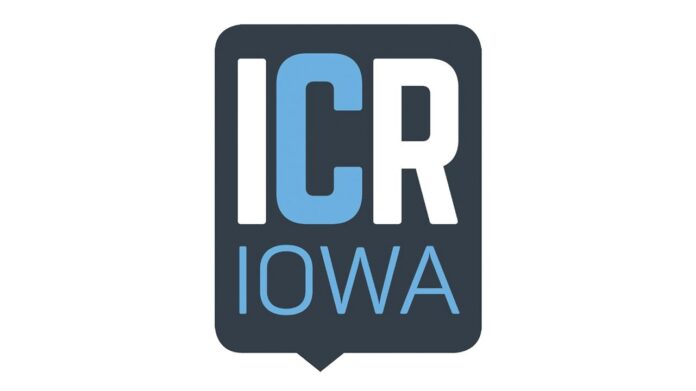 When a business has a product, service or brand that isn't being embraced, typically leaders of the business will either change, sell or cancel it.
For some inexplicable reason, several economic development organizations in the Corridor, specifically the Cedar Rapids Metro Economic Alliance, the Iowa City Area Development (ICAD) Group, and a small handful of other organizations tied to the formation of the brand continue to halfheartedly use the "ICR Iowa" brand, even though its effectiveness after five years is nil.
The ICR Iowa brand was created in 2017 after a joint venture by the same name was created between the Economic Alliance and ICAD. The joint venture had a lot of potential, but it was bogged down with the ill-conceived brand name that attempted to pull the rug out from under the well-used "Corridor" brand name.
The Corridor name continues to thrive and is part of the nomenclature in the region. Dozens of entities formally use the name in some capacity, and it is widely used by most of the region's media outlets over the airwaves, online and in print. Consider a recent headline in The Gazette: "Inclusive ICR to debut DEI assessment for Corridor employers."
Who hasn't embraced the ICR Iowa brand? Besides nearly the entire private sector, such notable entities with widespread marketing power which continue to not use the ICR brand include the Iowa City/Coralville Convention & Visitors Bureau, Cedar Rapids Tourism, the University of Iowa, and, most tellingly, the Eastern Iowa Airport. These are the very organizations that significantly market themselves and our region externally, and they still don't use the ICR Iowa brand after five years.
If the handful of marketers who hastily devised the ICR Iowa brand over a weekend had done any research, they would have realized that ICR is the airport code for an airport in South Dakota and something that leaders of the Eastern Iowa Airport — one of the region's most important economic development engines — would struggle to embrace.
Now, the ICR Iowa brand failure is overshadowing some of the good work from the remnants of the joint venture, including a talent hub and a free diversity, equity and inclusion (DEI) assessment for area employers. 
The economic development organizations and their boards of directors should have a frank conversation about the continued use of the flawed ICR Iowa brand before investors start to question what else those organizations are wasting money on.
Preserving history
A hearty congratulations to the city of Marion, its Mayor Nick AbouAssaly and buyer Conlon Construction for preserving the First Methodist Episcopal Church from destruction.
The iconic structure was slated to be demolished, but Mr. AbouAssaly nearly single-handedly took a personal stake to preserve this iconic structure.
"It's the soul of the community," Mr. AbouAssaly says in an article on page 12. "History should be driving our economic development. A building like that can drive the trajectory of the uptown."
Well done.