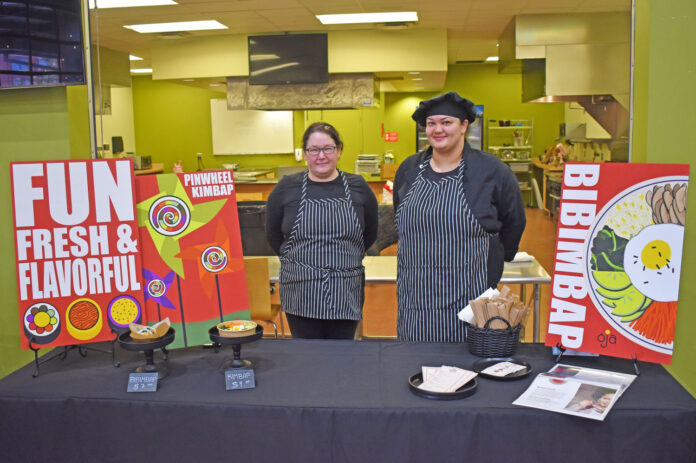 Oja, a Korean-inspired restaurant owned by Chef Kwai Butler, has won the inaugural Emerging Entrepreneur of the Year competition, sponsored by Linn Area Credit Union (LACU).
The competition took place at NewBo City Market from March 24-25 and featured educational seminars and networking on the first day, as well as a guest vendor fair the following day where the finalists sold their products and services to the public.
Eight finalists participating in the Emerging Entrepreneur competition were graded on a series of criteria that included their business plan, booth display and sales. Each finalist then presented a business pitch in front of a panel of judges from LACU and NewBo City Market.
"Linn Area Credit Union is thrilled to congratulate Oja and owner Kwai Butler on being named the LACU Emerging Entrepreneur of the Year. The credit union is proud to help fund Kwai's dream of starting her own business and to further the mission of NewBo City Market," said Andrea Brommelkamp, business development ambassador at LACU.
As the winner of the Emerging Entrepreneur competition, Butler will receive a rent-free space at NewBo City Market for the next year, courtesy of LACU. She will also receive one-on-one business development mentoring from NewBo City Market and the credit union.
"It was really special to be a part of this competition," said Butler. "Being selected as the winner really means that I now have the opportunity to make my dream a reality, and I am going to utilize all the resources available to me so that I can make Oja a success."
Oja will open inside NewBo City Market in June and will introduce Cedar Rapids to authentic Korean-inspired dishes like kimbap, bibimbap, kimchi fried rice and bulgogi wraps.