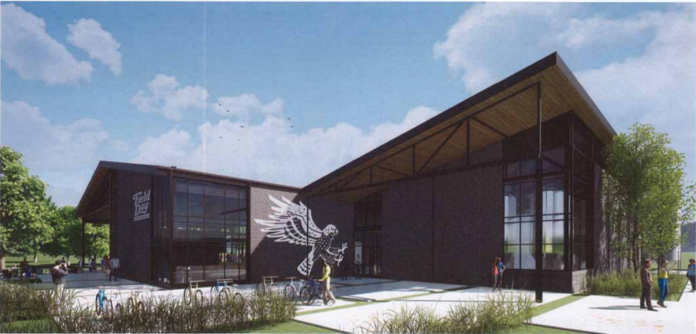 Several development projects are on the horizon in North Liberty.
Quarter Moon Farms seeks to hold commercial buildings, 110 single family lots, housing geared toward older individuals, as well as multifamily housing options that "don't exist in North Liberty and very rarely exists in the Corridor," according to Brandon Pratt, owner of Lions Development Group. The new housing options would sit on 80 acres of land and east of the Whirlpool distribution center.
Mr. Pratt, a lifelong North Liberty resident who works as a licensed real estate agent and as the co-owner of Tin Roost and Pizza Ranch, hopes to bring more affordable single family homes to the area.
The Brewland project aims to build Field Day Brewing Company, a 17,000-square-foot micro-brewery, restaurant and entertainment facility, behind Speedy Mike's Car Wash and near the Liberty Centre Pond. He views the brewery as a premier nightlife destination and sees the two projects as an opportunity to "not only bring eyeballs to the City of North Liberty, but keep them there."
Read the entire story about the North Liberty development projects in the Jan. 17 edition of the Corridor Business Journal.