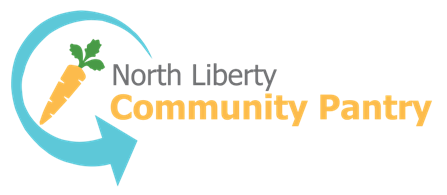 The North Liberty Community Pantry (NLCP) board of directors is seeking a new executive director for the community organization, pantry officials announced May 18.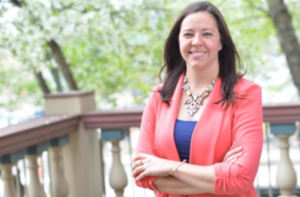 NLCP Executive Director Kaila Rome, who has led the organization since 2016, will end her tenure on June 7 for a new opportunity supporting local non-profits. 
During her seven-year tenure as executive director, Ms. Rome has championed the organization through growth, change and the expansion of services. Since her arrival, the NLCP has opened the Community Closet to offer free clothing for all ages, strengthened partnerships with local producers through collaborative programs such as Veggie RX, and provided food and other support to a record number of individuals and families in need. 
The pantry has seen a 78% increase in visits over the last year.
"We are grateful for Kaila's leadership and dedication during the toughest years the organization has faced," said Allison Bates, chair of the NLCP's board of directors, in a release. "Kaila has been invaluable in building the capacity of this vital organization in our community and will be leaving behind a legacy of community engagement and service to our most vulnerable neighbors."
A reception to thank Ms. Rome will be held at the pantry at 89 N. Jones Blvd. in North Liberty on June 7 from 5:30-7 p.m. The evening will include light refreshments and a meet and greet with staff and NLCP board members.
The position description is available on the NLCP website. Applications will be reviewed beginning May 25. Interested candidates should submit a resume, cover letter and three references to the board.