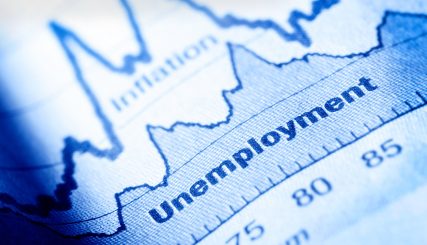 Iowa's seasonally adjusted unemployment rate dropped to 2.7% in April from 2.8% in March while the state's labor force added 4,300 new workers, according to Iowa Workforce Development. The total number of Iowans with jobs increased to 1,681,400 in April, up 5,800 from the month before.
In comparison, the U.S. unemployment rate dropped to 3.4% in March.
Iowa's labor force participation rate increased to 68.3%, up from 68.2% last month. The number of unemployed Iowans decreased to 46,800 in April from 48,300 in March.
"Iowa continues to have a strong labor market, and fantastic opportunities remain for those seeking jobs," said Beth Townsend, director of Iowa Workforce Development, in a news release. "Iowa is the land of opportunity, and IWD can help make connections between workers and employers looking for help."
In other workforce related news:
Iowa establishments shed 300 jobs between March and April, lowering total nonfarm employment to 1,592,800 jobs. This was the first loss since November 2022.
Private services showed weakness in April (-1,800 jobs), mostly within professional and business services.
Government gained 600 jobs.
Manufacturing added the most jobs in April (+1,400). Many of the jobs gained were within nondurable goods factories (+900). Durable goods factories increased by 500 jobs.
Retail added 800 jobs in April and helped fuel a gain of 1,200 jobs in trade, transportation and utilities. This gain is now the fifth consecutive for retail.
Wholesale trade advanced by 600 with both durable and nondurable goods distributors showing improvement over March.
Health care and social assistance gained 800 jobs in April following an increase of 900 in March. Aside from two minor losses in February and November, this sector has trended up since March 2022 with 6,900 jobs gained over the last 13 months.
Job losses were largest in professional and business services in April (-1,600). These losses were fueled by losses in administrative support, waste management and remediation services (-1,100). This industry has shown signs of weakness with losses in seven of the last eight months, shedding 4,00 jobs over that span. Smaller drops included other services (-1,100) and leisure and hospitality (-900), which saw some loss in arts, entertainment, and recreation, and construction (-400).
Over the past 12 months, education and health care has added the most jobs (+11,100). Health care and social assistance has increased by 6,800 jobs (+1,700 over the past two months).
Manufacturing has faired well, advancing by 5,200 since last April. Durable good shops have outpaced nondurable goods factories with 3,100 jobs gained.
Leisure and hospitality gained 4,400 with all the growth stemming from accommodations and food services. Annual losses are smaller and concentrated in professional and business services (-1,800).