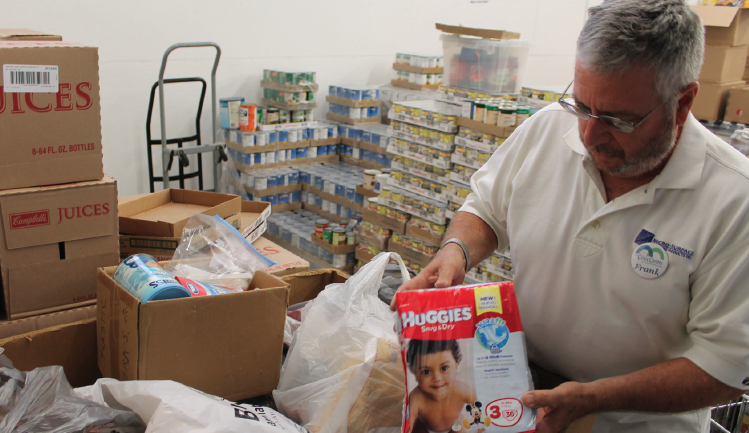 A volunteer sorts food at the Crisis Center food bank in a file photo. The nonprofit uses around 100 volunteers in its Crisis Intervention Program and 225 in its Food Bank and Emergency Assistance Programs each year. PHOTO PAT SHAVER
By Katie Mills Giorgio
news@corridorbusiness.com
Ask any nonprofit professional and they will likely tell you how essential community volunteers are to carrying out the mission of their organization.
"Our volunteers are phenomenal. I'm amazed daily by their commitment to our organization," said Rachel Bailey, volunteer and rental coordinator at Indian Creek Nature Center in Cedar Rapids.
Ms. Bailey said that in 2017 alone the nature center had more than 750 active volunteers, who collectively logged more than 6,000 hours on tasks ranging from leading school tours to assisting with special events such as the annual Maple Syrup Festival.
When you figure the value of a hour of volunteer service at $24.14 – the latest estimate produced by the nonprofit advocacy group Independent Sector – it's clear that volunteer contributions can have an outsized impact.
"Volunteers are incredibly important to our mission," said Angelica Vannatta, development director at the Shelter House in Iowa City. "Without them we could not prioritize our donor dollars and staff time on the tasks that are most vital to ending homelessness. … It truly takes a village to make our community stronger and healthier for all."
Shelter House uses about 12-15 volunteers in any given week to answer phones, assist with laundry services and sort item donations. They also serve as job lab coaches, helping clients polish their resumes and apply for jobs. When it comes to fundraising events and projects, the number of needed volunteers can jump to 50 or 60. Some volunteers engage with the organization indirectly by coordinating donation drives and do-it-yourself fundraisers on their own.
Of course, volunteer recruitment can be a challenge, especially for human services agencies that serve those in difficult and emergency situations, Ms. Vannatta said.
"One of the primary challenges for Shelter House specifically is the stigma sometimes associated with those experiencing homelessness and interacting with them in the emergency shelter," she noted. "We address this by raising awareness of the constant need for volunteers to help the most vulnerable population in our community."
The organization has responded to that challenge by adding a volunteer coordinator position to its staff – made possible through an AmeriCorps VISTA grant – which has made a positive difference by helping to manage and schedule the nonprofit's two distinct types of volunteers: long-termers, who are typically retirees or individuals who don't work outside the home, and young professionals and corporate volunteers, who usually support one-off projects and events.
"Most of our volunteers – about two-thirds – are college students so our volunteer pool is in constant flux," Ms. Vannatta said. "On average, we have three new volunteers to every long-term volunteer."
Many Corridor organizations rely on volunteer fairs and the help of the United Way for recruiting, while the University of Iowa Center for Student Involvement & Leadership also posts volunteer opportunities. Some organizations, like Gems of Hope based in Cedar Rapids, have missions that naturally attract new volunteers.
"Some of our volunteers come to us because they received one of our 'gifts of hope' and want to pay it forward by making more gifts for other cancer patients," said Executive Director Norah Hammond. Gems of Hope, started largely by volunteers, has a core group that comes into the office almost every day of the week and volunteers to run gift-making workshops each month.
"I am amazed by how much of the heart and soul of this organization can be attributed to volunteers," Ms. Hammond said. "Gems has been mostly volunteer driven the entire time it has been in existence and most of our volunteers have been with Gems from the beginning. We have very passionate supporters that love our cause."
Referrals rule
Sara Sedlacek is communications and development director at the Johnson County Crisis Center, which uses around 100 volunteers in its Crisis Intervention Program and 225 in its Food Bank and Emergency Assistance Programs each year. Because of the ongoing need, the organization has developed a "comprehensive approach" to recruitment, she said.
"We do three volunteer recruitments each year and end up with about 60-75 new volunteers each time. Since students come and go so frequently and our services are growing so much, this is necessary to maintain our ability to provide services," Ms. Sedlacek said. "We use social media and print media, and we speak to classes at the University of Iowa and Kirkwood, but our best recruitment strategy is to properly equip our volunteers with information for referring their friends to our programs. Most of our volunteers come from the relationships they have with our current or former volunteers."
Ms. Bailey agreed on the importance of leveraging volunteers' passion for an organization in recruiting new helpers to a nonprofit.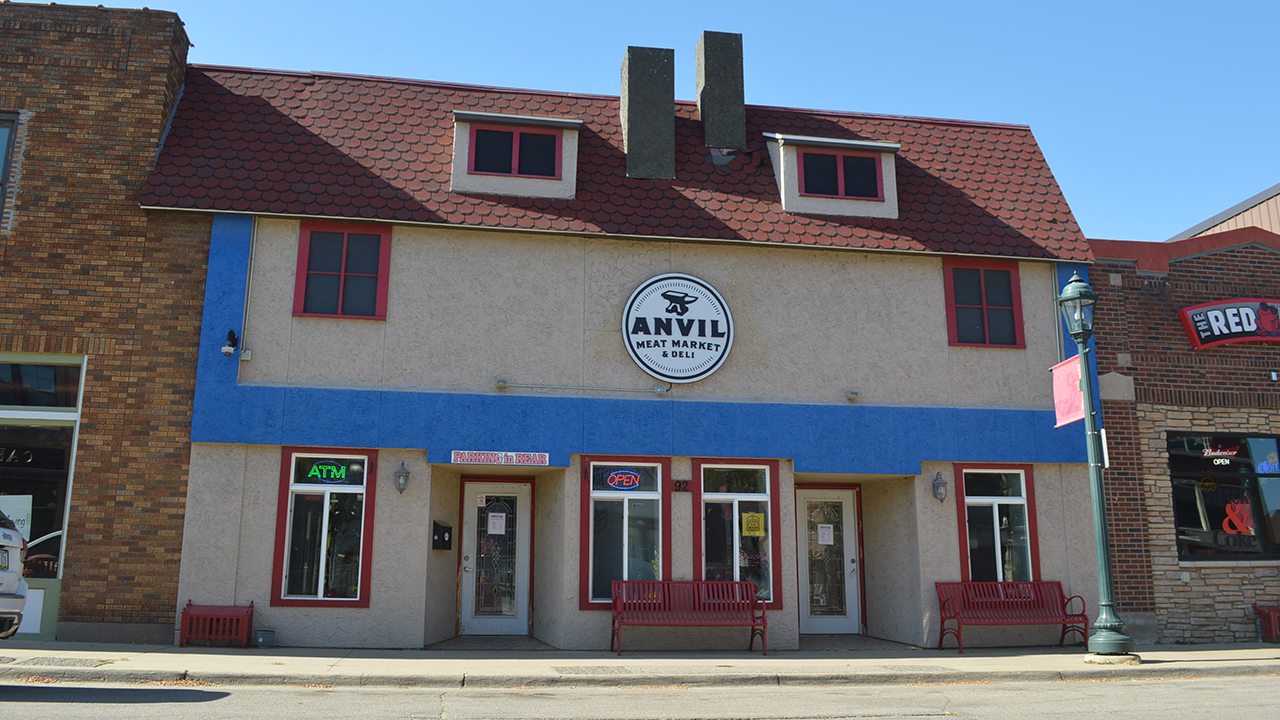 "We've attended volunteer fairs and promote to visitors, but truthfully our current volunteers – those who are passionate about the impact they make at the Nature Center – are our best advocates for recruiting new people," she said. "I love hearing volunteers talk up their experience because my goal is to make their experience one they want to share. We are all working towards the same goal here and that is so special."
While volunteer recruitment can be tough, Ms. Sedlacek said it's vital to focus on retention. That means continually showing volunteers how valued they are, whether through words, notes or small tokens of appreciation.
"It's so important to show your volunteers how valued they are so they continue to enjoy their time with your organization. When you have good, dedicated, hard-working volunteers, they're irreplaceable," she said. "They're the heart and soul of The Crisis Center and we want to make sure they keep coming back every week, or, for some, every day."
Ms. Sedlacek added that the organization has "done the math," and that it would take some $800,000 per year to hire staff to do what its volunteers do on a daily basis. But it's also about more than just dollar signs.
"We know, especially on the crisis intervention side, that there are better outcomes with clients who talk with volunteers than staff," she noted. "We take that very seriously and we're incredibly proud of what our volunteers do for our clients."
Local nonprofit leaders said they also work hard to make the volunteer experience one that is meaningful. At the Shelter House, for example, the volunteer coordinator interviews each new volunteer to understand why they want to participate, what activities they enjoy, their skills and what level of community interaction they are comfortable with.
"This ensures that our volunteers are matched with opportunities that they feel are personally meaningful and they are capable of making an impact in," Ms. Vannatta said.
Many organizations make a practice of hosting a volunteer appreciation event and acknowledging volunteers throughout the year. At Indian Creek Nature Center, Ms. Bailey said she also tries to talk in person with her volunteers as much as possible.
"We've seen a great response from sending a bi-weekly e-newsletter where we announce upcoming opportunities and update volunteers on nature center happenings, and we just started a private Facebook group for our volunteers as well, so they can stay connected to the nature center and to each other."