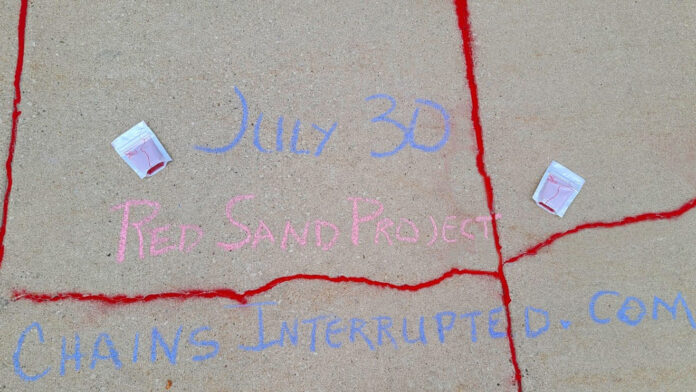 Chains Interrupted, in cooperation with the Red Sand Project is hosting an event this Friday to raise awareness of human trafficking.
Organizers are hoping hundreds of volunteers will fill the cracks of 173 streets in downtown Cedar Rapids with red sand to raise awareness of the victims of human trafficking who fall through the cracks.
The event begins at 8 am. At 10 am, there will be a rally at Greene Square Park.
You can sign up online here. Or simply go to Greene Square Park to check-in and pick up supplies and your street assignment. You participate by pouring the special red sand into the cracks of downtown sidewalks. You can then write anti-human trafficking messages in chalk and share them on social media with #ChainsIntyerruped and #RedSand Project.
"We are hoping this will trigger a lot of conversations about this massive, but often unseen, problem in our community," said Terri Claire, Executive Director of Chains Interrupted. "We are passionate about serving survivors of human trafficking through advocacy and referrals, but the biggest win is when we can prevent it from happening; that is why our community awareness and education programs are so vital."