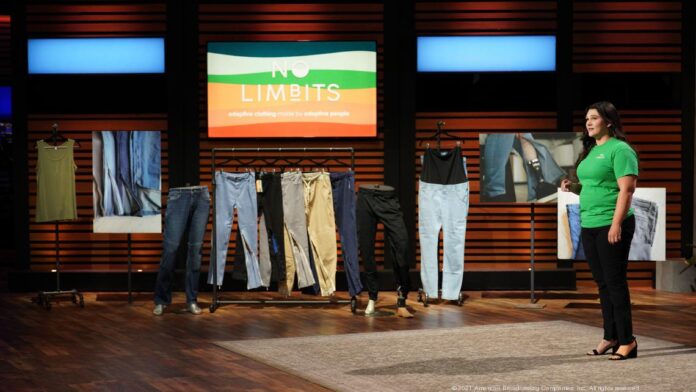 No Limbits, a company that designs apparel for amputees, wheelchair users and people with limited dexterity, has raised $1.4 million in a seed round.
Investing group Halcyon Angels and the Disability Opportunity Fund led the round, as reported by the Washington Business Journal.
The Richmond, Virginia-based business was created following a car crash in 2018 when founder Erica Cole lost her leg and realized her clothes did not fit properly with her new prosthetic leg.
She said she will be using the seed round to expand the company's product line and deal with supply chain issues.
In a show airing on ABC's Shark Tank in April, the company earned a $100,000 investment  from Mark Cuban and Emma Grede for 10% ownership in the company. Mr. Cuban and Ms. Grede contributed more investment in the latest seed round.
Ms. Cole created the company while enrolled at the University of Iowa. Her efforts won her the Iowa JPEC IdeaStorm pitch competition.
A kickstarter in 2021 brought in more than $14,000 when she introduced the Amp Pant, a pair of jeans with "hidden zippers" that blend into the fabric but allow for easy dressing and removal.
New "sensory-friendly" products for people with sensory processing disorders will be launched this year, according to the story.
More: SwineTech receives strategic minority investment