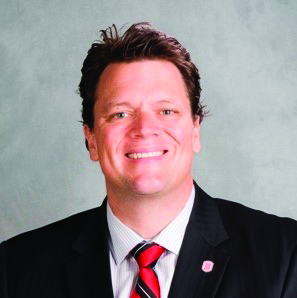 NewBo City Market's executive director announced he is resigning his position effective Saturday, June 26, 2021.
In an email, Scott Kruger said, "It has been my honor to lead the Market these past 5+ years and to have helped build an inclusive and welcoming community destination featuring a diverse pool of local entrepreneurs, artisans, and creatives; an economic engine to build new, homegrown small businesses; and a place for both our neighbors and visitors to experience the talent and treasure we have in Iowa.
"It has been my great privilege to work with our exceptionally dedicated team of employees, volunteers, and partners throughout the community. Together we have doubled our annual revenues through improved fundraising and popular programming and events made it through a flood and a pandemic and turned a "food court" into a major community and tourist attraction and an economic development generator. Our local food and retail incubator program has helped 30% of participants open brick-and-mortar locations in the area with a specific focus on helping BIPOC (23% of total participants), immigrant (15%) and female (70%) entrepreneurs. These are not accomplishments an executive director makes alone. These are achievements that require a committed team of gifted, tenacious individuals who come together to work relentlessly for a common goal."
Mr. Kruger did not announce his new position but hopes to make it public soon.  He did say he will still be part of the Cedar Rapids community.