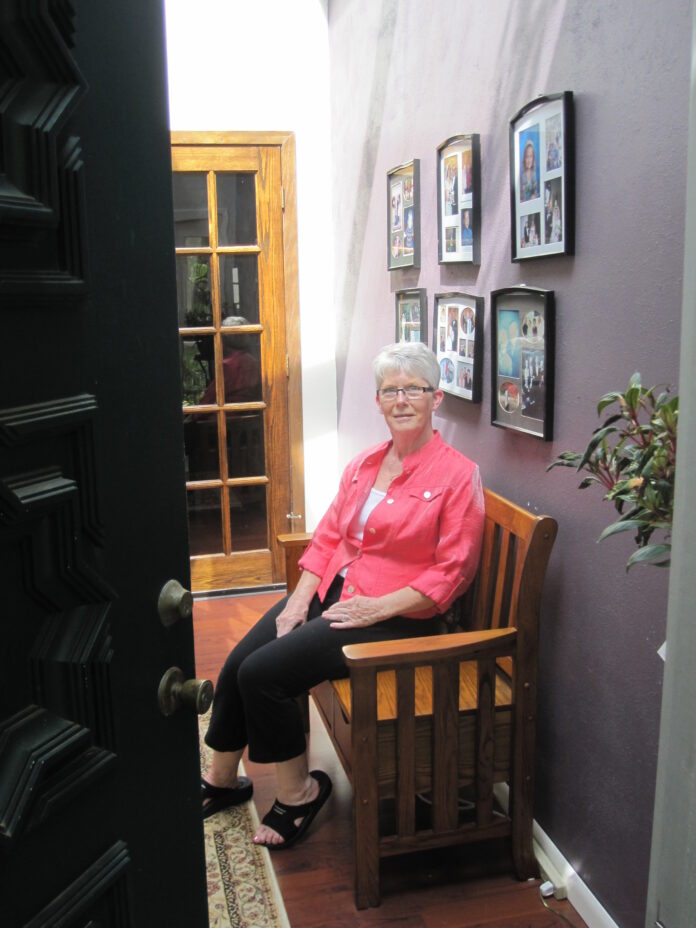 By Pat Shaver
CEDAR RAPIDS — For Fred and Susan Dumbaugh, their initial business ventures may have remained successful if it weren't for catastrophe.
The couple, of Cedar Rapids, has since evolved and started Enhanced Credit Services, Inc., last November. This summer they added another service to the company.
ECSI is a registered Iowa credit service company that serves the Corridor and now also operates as a cash and credit access system for businesses. The company helps individuals repair their credit scores and work with businesses on establishing credit.
The Business Credit and Funding Suite, the new area of the business, offers more than 2,100 financing sources and more than 30 different funding sources. They will focus on helping businesses and startups in the Iowa City/Cedar Rapids Corridor.
Previously, the Dumbaughs ran a corporate housing company and have operated several other businesses.
"We did that for several years until 9/11 hit and for a year people didn't do traveling so it was time to shut that business down and we went onto our next venture," Ms. Dumbaugh said.
They went on to manage several rental properties in Cedar Rapids.
"We had real estate and we were in the flood, we lost three houses," she said. "We decided to close our business up."
"This was our next idea, we've liked setting up new services especially to help the community," Ms. Dumbaugh added.
Looking back, Ms. Dumbaugh doesn't consider those businesses failures. They were impacted by major events, she said.
"Each one of them was successful but it was just that something happened and it was time for that business to close and for us to go onto the next one. I felt good about each and every one of them," she said.
They saw a need to offer a new service, Ms. Dumbaugh said.
"Some people are struggling and this could be a service that is needed," Ms. Dumbaugh said.
"I think there's a definite need, with the economy the way it is its more difficult for people to get their funding from a bank and in my opinion it's really important to get the business to a place where you're separating your personal credit from the business credit," she said.
The program allows businesses to easily and quickly secure new financing with one-click access and online approvals.
"It's a process for them and I think any business owners don't understand the importance of building a business credit score, that's going to allow them to stand on their own two feet," she said.
The company also helps businesses set up a business address and offers them a DUNS number. Business credit is available through ECSI with no personal credit check and no personal guarantee.
It helps that Mr. Dumbaugh is a retired bankruptcy attorney.
"We thought this would be a good little side business. It's going good and we're making good progress with people," she said. "We're really just getting established now. We've been contacting some potential clients."
"You likely are going to need some funding sources, that's one of the things when you're starting a business," she said. "That's one of the tough things people run into."
A low credit score hurts and individual or businesses ability to get loans, and raises the cost of credit when they can get it. Credit scores are also used for insurance rates, renting and even employment.
"We provide two councilors for each new client, they are certified professional councilors," she said, adding that one focuses on building credit and the other focuses on finding funding.
Small Business Administration loans, equipment loans, credit lines, merchant cash advances, and others are available through the program. Businesses can qualify for $4,000 almost immediately, Ms. Dumbaugh said.
The company can interface with business credit reporting agencies to monitor the credit building in real time. They also have access to business workbooks about starting a business and how to obtain angel investor funding.
For more information about the company, visit www.enhancedcreditservices.com, call (319) 892-0204 or contact susan@enhancedcreditservices.com or fred@enhancedcreditservices.com.