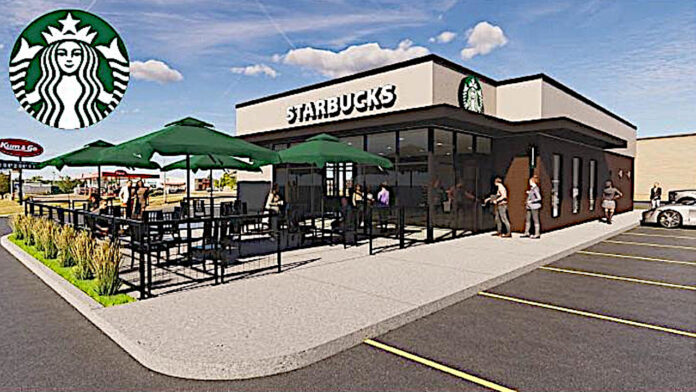 A new Starbucks location is set to replace the former Hardees restaurant at the corner of First Avenue and 32nd Street NE in Cedar Rapids.
The new development was announced Tuesday in a Facebook post from GLD Commercial of Cedar Rapids.
The Hardees formerly located at 3214 First Ave. NE was closed in the late summer of 2021.
The property was sold by Brick Leasing LLC in September 2021 for $605,000, the same amount as its valuation by the Cedar Rapids Assessor's Office. The buyer at the time was listed as BNG Enterprises LLC, an Iowa-based corporation. A parking lot just to the east of the building was purchased for $52,000, also by BNG Enterprises.
Adam Gibbs, principal and co-founder of GLD Commercial, said remodeling of the former Hardees is set to begin in the spring, as weather permits.
There was no immediate indication when the new Starbucks will open for business.
"After remodel, the building will be slightly smaller than it is currently to accommodate an outdoor patio on the First Avenue side of the building," Mr. Gibbs said. "The drive-thru components will be slightly modified to meet today's stacking standards."
There are currently two Hardees locations in Cedar Rapids, at 1981 Blairs Ferry Road and 3505 29th Ave. SW.