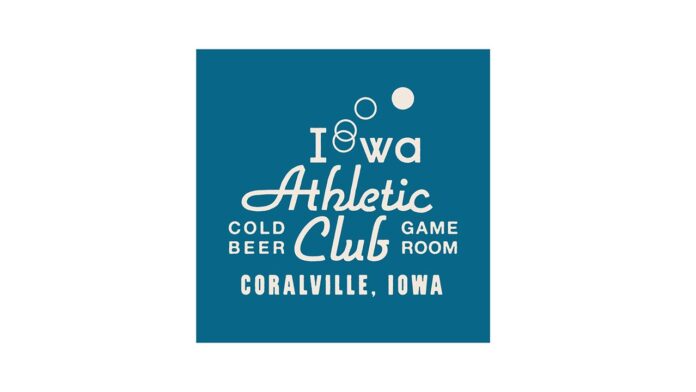 Iowa River Landing, located off Interstate 80 in Coralville, will be home to a new sports bar and restaurant in the fall.
The Iowa Athletic Club, to be located adjacent to the Xtream Arena, will feature a state-of-the-art television and audio system, game room and extensive outdoor patio.
Chef Benjamin Smart, of Big Grove Brewery and a partner in the Iowa Athletic Club, has crafted a food menu described as a "fresh take on a classic sports bar menu, centered around smash burgers, sandwiches, wings and tavern style thin crust pizzas. There will be plenty for non-meat eaters to enjoy as well. Honest food, cooked from scratch."
Iowa Athletic Club will be the newest addition to the craft concepts network of restaurant brands, which includes Joe's Place, Red's Alehouse, Pullman Bar & Diner and 30Hop.
"It's always exciting to be able to expand the variety of unique dining options patrons can enjoy before or after catching a game or show, or throughout a day of shopping. We look forward to welcoming the Iowa Athletic Club to the Iowa River Landing, and enjoying the setting for Saturday football games," said Deanna Printy, Iowa River Landing property manager.
"We are excited about the momentum and energy of the Iowa River Landing, and believe the fun and casual vibe of the Iowa Athletic Club will be a perfect complement to the Xtream Arena, GreenState Fieldhouse and the many other shopping and entertainment options in the district," added Cale Pruess, managing partner.
For more information about the Iowa Athletic Club, visit the website at iowaathletic.com and the Instagram page at instagram.com/iowaathleticclub.