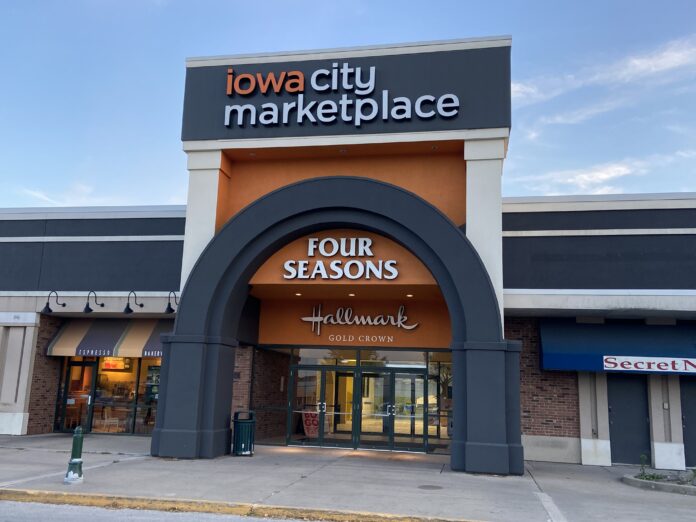 A Nashville-based real estate firm purchased the Iowa City Marketplace, formerly Sycamore Mall, in July for $14.25 million in the hopes of bringing the site to maximum capacity.
Brookwood Capital Advisors's LBD Properties LLC bought the marketplace with the intention on filling the space with new tenants and retaining current tenants. The transaction was first reported by the Iowa City Press-Citizen.
Ben Hamd, founder of Brookwood, told the CBJ in an email that Iowa City was a major selling point for his efforts in attempting to revitalize the marketplace.
"Iowa City is a strong market with good demographics," he said. "Having a large empty space here was appealing because we had a few businesses in mind that I think will take the space."
The marketplace was sold in 2008 for $18 million but has since seen major tenants leave the area, leaving the current site partially vacant.
In 2019, Lucky's Market closed after moving into the center's former Von Maur location. Von Maur moved to Iowa River Landing in Coralville a couple years prior.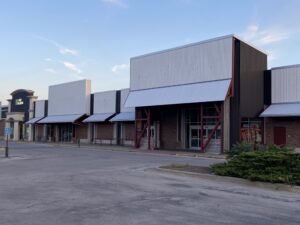 Today, the marketplace is home to JoAnn Fabric & Crafts, Panera Bread, Planet Fitness, Oyama Sushi, Marcus Sycamore Cinema and more.
One publicly traded, chain company is expected to sign a 10-year lease in the anchor space. An announcement could happen within six months, he first told the Press-Citizen.
Mr. Hamd said he anticipates all current tenants will remain at the mall, including the addition of a Turkey Pit restaurant. It is also reported Crab Attack Cajun Seafood Shack will go in the space of the former Pizza Ranch.
Brookwood Capital has a history buying up partially vacant centers to raise the site's value before ultimately selling the mall again for a profit. On their website, the group displays completed projects in Illinois, Indiana, Kansas, Minnesota, Nebraska, North Carolina and Tennessee.
Mr. Hamd, a former Iowa City resident of eight years, said he isn't sure how long Brookwood intends on owning Iowa City Marketplace, but they are focused on bringing new large and small businesses into the picture. They are also looking at purchasing other centers in Iowa, provided the locations have existing vacancy of at least 25%.
"It's possible we sell the center once we stabilize it fully," he added.