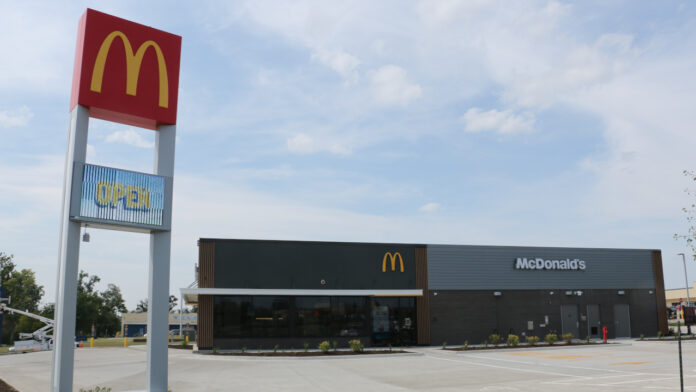 The opening of a new, state-of-the-art McDonald's restaurant just south of Lindale Mall in Cedar Rapids has been offset by the closing of a decades-old McDonald's location near the west edge of Marion.
The new McDonald's, under construction since early this spring, officially opened Sept. 7 at 4520 First Ave. NE. A building permit was issued last fall for the restaurant. The US Bank branch formerly located at the site, originally constructed in 1985, was demolished in February after sustaining damage in the August 2020 derecho.
The new, 4,445-square-foot McDonald's cost just under $1.5 million to build, according to building records, and features two drive-through lanes, two pick-up windows and other modern restaurant features.
The restaurant is replacing the McDonald's at 100 Sixth Ave. in Marion, just east of Thomas Park, which formally closed Aug. 17. Signs in the building's windows are directing customers to the new McDonald's, which is staffed by many employees from the Marion store.
The Marion location was among the oldest continually-operating McDonald's in the area, having been open more than 40 years. It originally opened as an A&W restaurant in the spring of 1949, according to the Marion, Iowa Reminiscing page on Facebook, before transitioning to a McDonald's about 20 years later.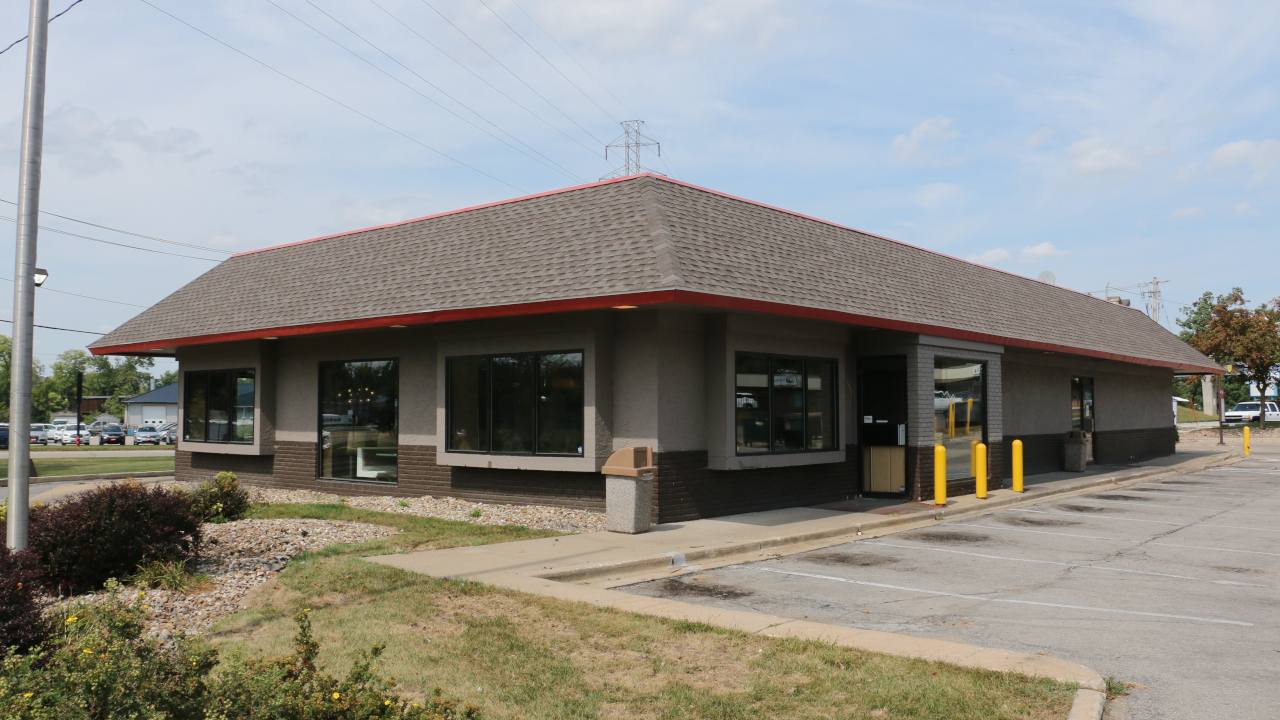 The new McDonald's in Cedar Rapids is just about a mile to the west of the now-closed location in Marion, where all the former McDonald's branding has now been removed.
Marion still has a McDonald's location at 5493 Business Hwy 151, near Walmart on the city's eastern edge.
The first McDonald's opened in Cedar Rapids in the late 1960s in the 3900 block of First Avenue NE, at a site now occupied by Basix, an LGBTQIA bar. The second location opened in the early 1970s at 2615 Williams Blvd. SW, and remains the oldest continuously operating McDonald's in Cedar Rapids.