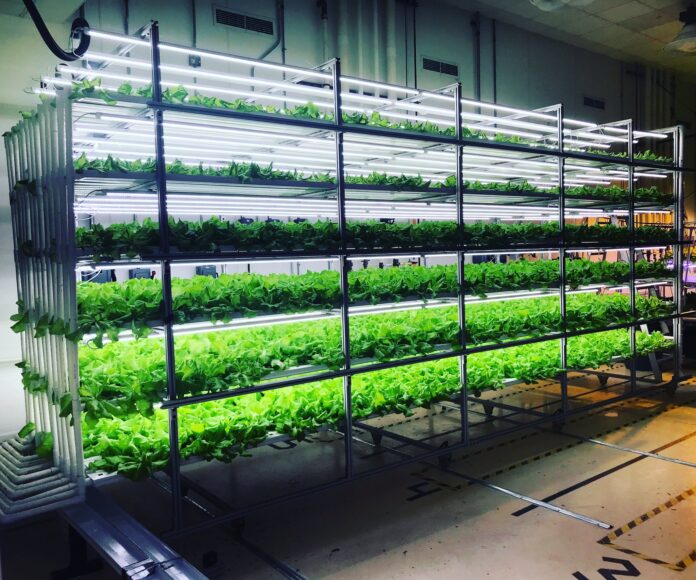 Home to Iowa's only indoor farms, Nebullam Farms is once again expanding – this time into the Iowa City and Coralville market.
Based in Ames, the company began deliveries in Cedar Rapids last November. While piloting the product in Cedar Rapids, the business determined there is sufficient demand from Iowa City and Coralville to warrant growth.
"We decided to expand ahead of schedule to serve those areas now," CEO and co-founder Clayton Mooney told the CBJ in a statement Monday.
Nebullam Farms prides itself on being an environmentally-conscious alternative to big grocers. The business uses 98% less water and 50% less fertilizer than competitors, as well as no pesticides. Labor costs are 66% less expensive.
Interested customers can receive every-other-week deliveries on Fridays by ordering a subscription on EatLettuce.com.
According to a press release, their current product offerings include red butterhead lettuce; mild and sweet oak leaf lettuce; microgreen varieties including broccoli sprouts, micro radish and pea shoots; as well as tomatoes (currently on a waitlist).
Nebullam Farms handles the seeding, planting, harvesting and delivery of all produce. Their produce has four times the shelf life of typical grocery store offerings, said Mr. Mooney last year.
"I think produce sitting on store shelves is detrimental on a large scale to a society," said Mr. Mooney. "We see ourselves continuing to launch in more and more communities and ultimately replace the produce aisle with healthier food."