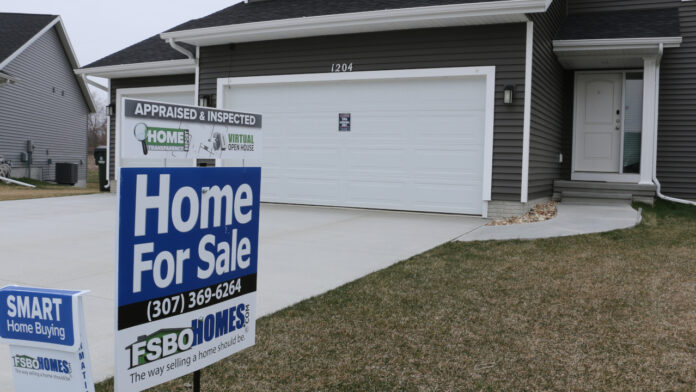 Amid a persistent housing supply crunch, 57% of Realtors cited a lack of inventory as the leading reason limiting potential clients from completing a transaction, according to the National Association of Realtors' 2022 NAR Member Profile, an annual report analyzing members' business activity and demographics from the prior year.
However, as housing demand surged last year resulting in 6.12 million existing homes sold – the most since 2006 – NAR's membership increased to 1.56 million at the end of 2021, up from 1.48 million at the end of 2020.
"In the last year, Realtors continued to navigate a challenging housing market and cited the biggest factor holding back the housing market was tight inventory," said Jessica Lautz, NAR vice president of demographics and behavioral insights. "As buyers relocated throughout the pandemic, housing affordability and lack of supply became a hurdle that agents and brokers found ways to overcome."
Two out of every three Realtors – 67% – hold sales agent licenses, while 21% hold broker licenses and 14% hold broker associate licenses. Seventy-one percent of members specialize in residential brokerage. Relocation, residential property management and commercial brokerage are members' most common secondary specialty areas.
The 2022 NAR member profile also showed members typically have eight years of real estate experience, which is unchanged from a year ago. Eighteen percent of those surveyed have one year or less experience – identical to last year – while 18% of Realtors have more than 25 years of experience, up from 15% in 2020. Appraisers, broker-owners and managers had the most experience, while sales agents were typically the newest in the field with six years of experience. Consistent with recent surveys, nearly four out of five members – 79% – were certain they will remain in the real estate industry for at least two more years.
The typical NAR member had a higher sales volume ($2.6 million vs. $2.1 million) and more transactions (12 vs. 10) in 2021 compared to 2020. The same was reflected in Iowa – home sales in the state grew 5.2% in 2021 over 2020, according to the Housing Trends report from the Iowa Association of Realtors (IAR).
The typical Realtor earned 16% of their business from previous clients and customers, a slight increase from 15% last year. The most experienced members – those with 16 or more years of experience – reported a greater share of repeat business from clients or referrals (a median of 44% in 2021 vs. a median of 37% in 2020). Members with two years of experience or less reported no repeat business. Overall, Realtors earned a median of 20% of their business from referrals, a slight increase from 19% in 2020. Referrals were also more common among members with more experience, with a median of 31% for those with 16 or more years of experience compared to no referrals for those with two years of experience or less.