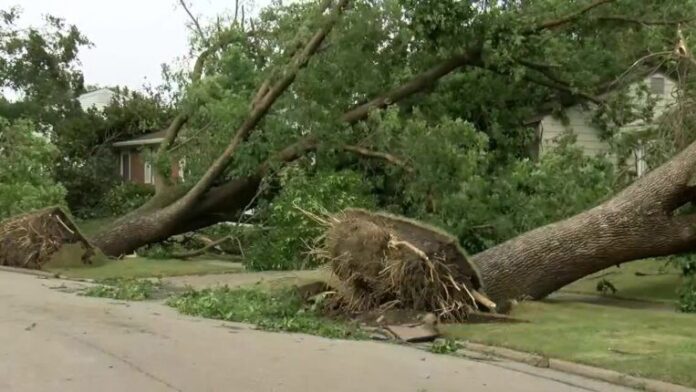 The City of Cedar Rapids, in conjunction with the Iowa Economic Development Authority, will host a housing developer informational session Friday, July 15 regarding the U.S. Department of Housing and Urban Development's appropriation of Community Development Block Grant – Disaster Recovery (CDBR-DR) funding to help with recovery from the August 2020 derecho.
Developers who'd like to learn more about the program requirements and funding availability for the construction of single- and multi-family housing through the CDBG-DR program are welcome to attend.
The derecho recovery funding meeting is set for 9:30 a.m. July 15 in the Beems A & B conference rooms at the downtown Cedar Rapids Public Library, 450 Fifith Ave. SE.
A total of $57,566,000 in CDBG-DR funding has been allocated to the state of Iowa for distribution. The Linn County area will receive 80% of the funding.
While the most significant volume of damage from the Aug. 10, 2020 derecho occurred in the greater Cedar Rapids and Marion areas, large swaths of central and Eastern Iowa felt the full force of the storm, with winds of up to 140 mph pelting the state for as much as 40 minutes.
The Washington Post reported last October that the derecho, which started in Iowa before racing through Illinois and Indiana, was the costliest thunderstorm event in U.S. history, with damages totaling $7.5 billion at that time, including agricultural damage. The total has undoubtedly grown since then.
For details regarding the state's draft action plan for CDBR-DR funding, visit the Iowa Economic Development Authority website. Housing program information is available on the city's website.