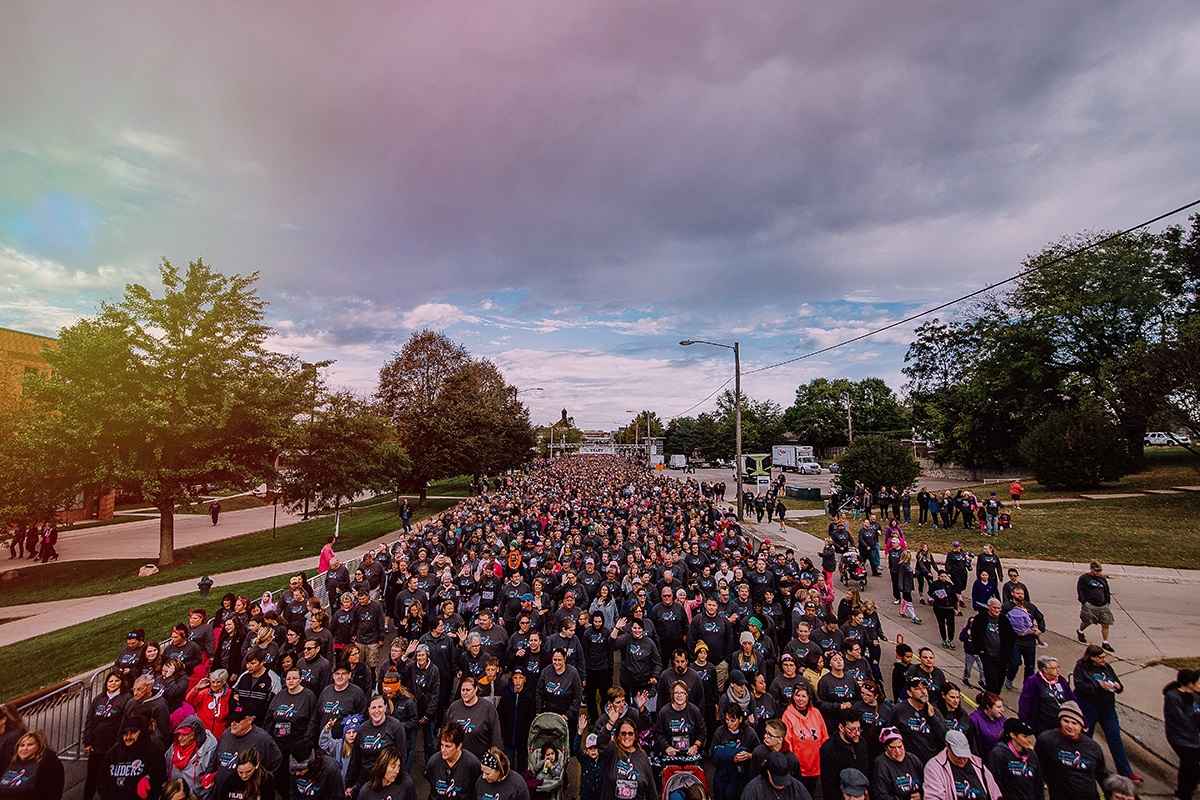 More than 14,700 people registered for the 27th annual Especially For You Race Against Breast Cancer, held Oct. 1 at Mercy Medical Center in Cedar Rapids.
This year, $389,000 in race registrations was raised for Especially for You. Proceeds benefit the EFY fund, which provides financial assistance for mammography, biopsies, ultrasounds and other breast-care services for area individuals in need.
Since 2008, the EFY fund has helped more than 5,400 people receive 10,000 services in Linn County.
General Mills and Mercy Medical Center are co-founders of the race, which includes a 5K run, 5K walk and a 1-mile family fun walk. The course route took participants through downtown Cedar Rapids, finishing in the NewBo district. A party at the finish line included live music, free kids' activities, team photo opportunities, mascots, massages and a pancake breakfast.
The Especially for You Race has experienced tremendous growth since the first race in 1991 when 1,078 people participated. The race and fund are dedicated to the memory of Sandy Knight, a Whittier resident and General Mills employee who died of breast cancer in July 1991. It was her wish to establish a race to raise funds for breast cancer awareness and education.
The total number of registered teams this year was 457 with race participants representing 41 states, 420 U.S. cities and four different countries. The total number of cancer survivors registered for the race was 710.