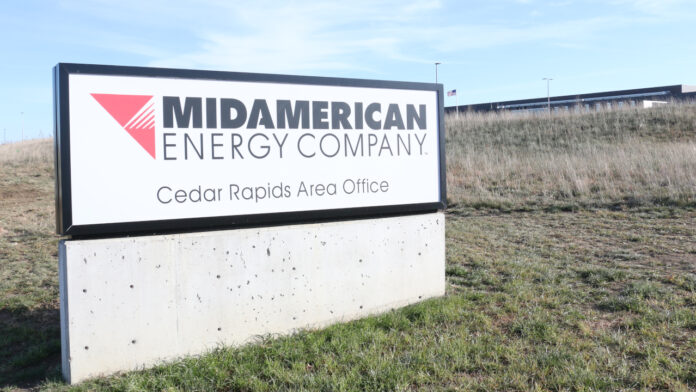 The MidAmerican Energy Foundation has released its third quarter grants, awarding more than $500,000 to 15 organizations across Iowa.
The foundation, which is funded by company shareholders, assists nonprofits and communities MidAmerican serves through the company's corporate citizenship program, called CARES. CARES represents a focus on five pillars of giving, including Community Enhancement, Arts and Culture, Environmental Respect, Education/STEM and Safety, the company said in a news release.
The grants include the final $25,000 matching grant of $125,000 awarded last year to Mitigwa Scout Reservation near Woodward, which sustained heavy damage from the August 2020 derecho. Following the storm, the Mid-Iowa Council of the Boy Scouts of America sought funds to build seven concrete storm shelters and repair damaged buildings. MidAmerican previously agreed to fund two shelters and provide an additional $25,000 matching grant for storm recovery. This summer, campers, leaders and staff took refuge in the shelters for the first time, when a severe storm approached in early July.
"We can't thank MidAmerican enough for helping us protect our Scouts and families, volunteer leaders and staff, as well as other organizations that visit Mitigwa Scout Reservation throughout the year," said Matt Hill, CEO of the Mid-Iowa Council. "Each year the camp serves thousands of Scouts and families in 27 counties in central and southern Iowa, and beyond, and these shelters will help keep people safe during weather emergencies."
A $100,000 grant to Hope Ministries in Des Moines will help enhance safety and the community, as it triples its capacity at its Hope Center for Women and Children in Des Moines.
"There's a huge need here in Central Iowa to provide more services to women and children who are really struggling," said Leon Negen, president and CEO of Hope Ministries. "This grant will help us greatly expand our capacity for serving homeless women and mothers with children. Transforming more lives will create ripple effects that positively impact the fabric of our community."
Other donations include $250,000 to East High School Alumni Foundation in Des Moines for arts, culture and sports program funding, and a scholarship endowment; $35,000 to Junior Achievement of Eastern Iowa in Cedar Rapids for program support; $25,000 to the Friends of Community Memorial Building to help remodel the Lake City Community Memorial Building; and $5,000 to help remodel the Crawida Regional Child Care Center in Schleswig.
"We are proud to continue providing support to organizations that help make the communities we serve stronger and sustainable," said Kathryn Kunert, MidAmerican's vice president of economic connections and integration. "MidAmerican is a partner in many ways in addition to providing reliable, affordable and sustainable energy – we also provide valuable resources to our communities that include our employees' time and talents."
A complete list of foundation grants is listed below.
| | | | |
| --- | --- | --- | --- |
| Recipient | Summary of Need | Amount | CARES Category |
| City of Adair | Building a new community center for larger gatherings and events. | $25,000 | Community Enhancement |
| Clarksville Volunteer Park | Adding six new features to its community playground. | $2,500 | Community Enhancement |
| Edmundson Playground Project | Working to replace the current wooden playground and revamp Oskaloosa's Edmundson Park. | $10,000 | Community Enhancement |
| Glenwood Fire Department | Planning to purchase updated confined space equipment. | $2,500 | Safety |
| Junior Achievement of Eastern Iowa | Annual program support for Junior Achievement in Cedar Rapids. | $35,000 | Education/STEM |
| Mitigwa Scout Reservation | Fulfills a matching grant for derecho recovery following previous $100,000 grant for two concrete storm shelters at camp near Woodward. | Final $25,000 of $125,000 grant | Safety |
| Friends of Community Memorial Building | Remodeling the Lake City Community Memorial Building for community events. | $25,000 | Community Enhancement |
| City of New Hartford | Raising funds to put a splash pad at Packwaukee Park. | $2,500 | Community Enhancement |
| Friends of the Prairie City Public Library | Renovation and expansion of the Prairie City Public Library. | $10,000 | Education/STEM and Community Enhancement |
| Sioux City Railroad Museum | Funding to help with a new steam power exhibit. | $2,500 | Community Enhancement |
| Sheldon Community Schools | Sheldon School District in conjunction with Northwest Iowa Community College will install a turf football field for football, soccer and marching band events. | $10,000 | Community Enhancement |
| Hope Ministries | Completing a major renovation of its new Des Moines property to create a Hope Center for Women and Children to nearly triple capacity at the current campus. | $100,000 | Community Enhancement and Safety |
| East High School Alumni Foundation | Expansion of the East High School Des Moines campus for arts, culture and sports as well as expanding the student scholarship endowment. | $250,000 | Community Enhancement and Education/STEM |
| Des Moines Performing Arts | Renewal of annual funding for Des Moines Performing Arts programming. | $12,500 | Arts and Culture |
| Crawida Regional Child Care | Construction of a new regional childcare and education center in Schleswig. | $5,000 | Community Enhancement |