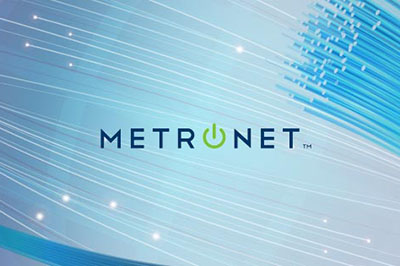 By Chase Castle
chase@corridorbusiness.com
Crews from Metronet Technologies, a fiber optic networking company, started conducting surveys and field engineering tests in Iowa City this month as the company considers moving into Eastern Iowa.
As part of the survey process, Metronet representatives are visiting multiple neighborhoods in Iowa City, and are expected to enter into residential back yards or side areas as crews examine potential placement areas for fiber optic cables.
Since 2005, the Evansville, Ind. company has installed fiber optic communication systems in 19 Indiana communities. The company carries Internet, phone and TV services, and is contemplating a move into the Corridor at a unique juncture in high-speed Internet history.
The FCC has announced a goal of having at least one community in each state offer a gigabit service – cable capable of delivering exponentially more bandwidth than most providers – by the end of this year. Cedar Falls Municipal Utilities in 2013 began offering gigabit Internet service, which was heralded earlier this year by both Iowa Gov. Terry Branstad and President Barack Obama.
Ty Coleman, media production services coordinator for Iowa City, said Metronet has stated the company plans to expand its operations in the Midwest, though company representatives could not be reached to identify the potential scope of an expansion into Eastern Iowa.
"They're evaluating our community as a potential place to enter into and provide service, and that would make me think they would be considering other communities as well," he said.
Mr. Coleman said the visit by the company's field engineers this month follows discussions between city staff and Metronet last year, including a presentation of plans before the city manager's office in late October.
If Metronet does begin operating there, Iowa City would join the ranks of a minority of cities that offer more than one cable Internet provider.
"That's usually because another cable provider that'd want to enter into a city and provide service would basically have to build out their own system, and as you can imagine, that's a pretty expansive network of cables," Mr. Coleman explained.
To date, Mediacom is Iowa City's only provider of cable Internet, which typically carries faster download speeds for most consumers than DSL, cell phone or satellite Internet connections. As of May 2014, Mediacom offered cable Internet at download speeds ranging from 3 Mbps-105 Mbps with monthly costs ranging between $48-$104.
Speeds for CenturyLink, which offers DSL Internet over telephone line connections, range from 1.5 Mbps to 40 Mbps with monthly costs ranging between $49-$79.
Assistant City Manger Geoff Fruin said conversations with Metronet started about nine months ago when the company contacted the city and said they were interested in offering services there.
Mr. Fruin said the company is likely in the process of examining where targeted demographics reside and how new fiber optic infrastructure could reach them.
"From their standpoint, they're wanting to understand the community a little better," he said.
A survey published by the city of Iowa City last year found that the average Iowa City household spends $44 a month for a stand-alone broadband service that delivers between 5 Mbps-15 Mbps of data. The survey also found that consumers are generally dissatisfied with their broadband service, and states that Iowa City has not benefitted from broadband competition with regards to price, and pays more than many communities nationally.
"We frequently hear from business and individual homeowners and renters who are frustrated with the current service options," Mr. Fruin said. "So we are hearing a need for this from the community, and whether it's Metronet or one of the existing providers or someone else that comes in and offers enhanced services, I think that will be welcomed."