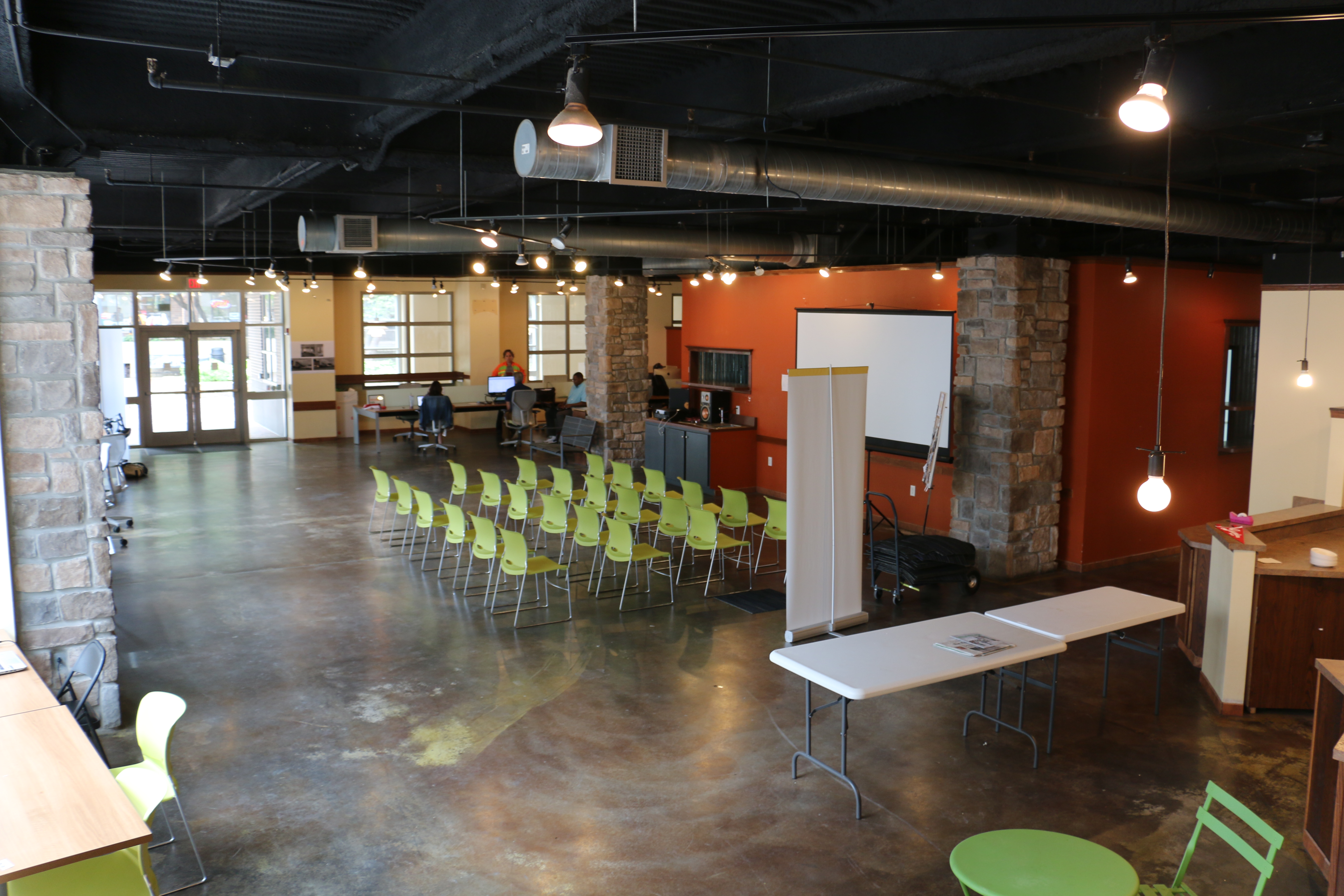 By Chase Castle
chase@corridorbusiness.com
The co-working space and educational tech center known as MERGE in downtown Iowa City isn't scheduled to open until this fall, but a newly announced $1.5 million grant is likely to tide over stakeholders.
The grant from the Iowa Economic Development Authority announced May 20 will go toward a biomedical and electronics prototyping hub, called protostudios, which supporters said will be used by students.
The studio will be located within MERGE, a two-floor space on Iowa City's Pedestrian Mall that will host collaborations between the University of Iowa's Office of Research and Economic Development, the Iowa City Area Development Group (ICAD), and the community at large.UI staff said the grant will pay for hardware for 3-D modeling, and for biomedical device and wearable technology development, among other applications.
Protostudios will occupy the first floor of the space, which is on the western side of the Iowa City Public Library. The downstairs area will be occupied by office and meeting space.
David Conrad, assistant vice president for research and economic development, noted in a news release that protostudios will be part of a statewide network that includes advanced manufacturing hubs such as TechWorks at the University of Northern Iowa and the Center for Industrial Research and Service (CIRAS) at Iowa State University.
"MERGE and protostudios will incentivize faculty, postdocs and graduate students to start more companies, create a pool of tech talent to meet the state's IT workforce needs, promote STEM education, and bring together town and gown communities for economic development," Mr. Conrad said.
In describing the studio's long-term potential, university staff said the center could be used by people ranging from students and graphic artists to startups and even established technology companies, with a specific focus on coding, web and mobile app development.
Some of those practices were already taking place at ICAD's former headquarters in the IC CoLab space, which was located about two blocks southeast near the corner of Court and Linn streets.
Including the group's Coralville office at 2852 Coral Court, CoLab members have included design firm Creative Mellen, software engineers Hobu, education technology company Pear Deck and many others.
ICAD President Mark Nolte said about eight businesses made the move this month from the old office into the new space, which is posed for renovation and remodeling in the coming months.
"They understand the short-term, and they understand the long-term," Mr. Nolte said. "We've really worked hard to minimize the disruption in their business as we continue to help them grow."
The center will offer bench seating in an open work environment for up to 30 people, in addition to 18 rentable offices that will range in size from private workspaces to rooms accommodating up to eight people. The property remains owned by the city of Iowa City, which has agreed to offer a four-year lease at a rate of $2,000 a month the first two years and $2,500 a month the final two years.
Although the space was originally scheduled to open this spring, Mr. Nolte said organizers are still awaiting application results for federal Economic Development Administration grant funding. He said the project formally requested $800,000, which would be equal to the amount pledged by the university.
"So we just had to go ahead and move over there and occupy the space as-is, and once we know what if any federal funding we've got, then we'll remodel accordingly," Mr. Nolte said.
The space will still accommodate drop-in and freelance professionals, some of whom have already begun using the new co-working space, despite the renovations ahead.