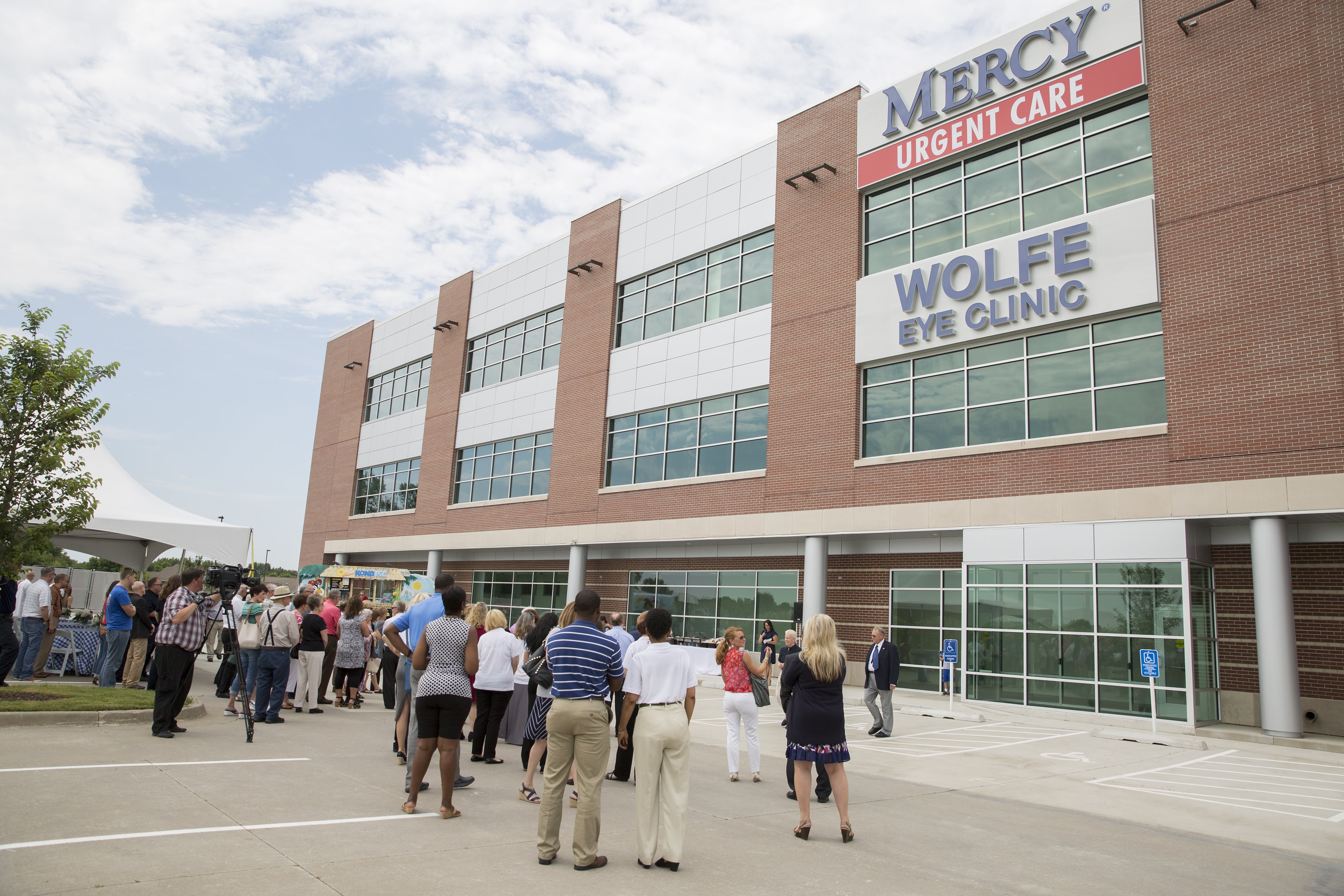 Mercy Medical Center and Wolfe Eye Clinic, together with the city of Hiawatha, celebrated the opening of the new Hiawatha Medical Park on July 21, with a ribbon-cutting ceremony, tours and an employee picnic.
The three-story, 60,000-square-foot medical facility at 1195 Boyson Road is currently home to Mercy's new outpatient surgery center, while Wolfe Eye Clinic relocated to the new facility from its former downtown location in June.
The Hiawatha Medical Park consists of three separate components. The third floor of the building is the site of Mercy's new outpatient surgery center, where eye surgeries are performed. Included on that floor are 11 pre-op and post-op rooms and two operating rooms, with additional space for future expansion. The second floor is home to Wolfe Eye Clinic, offering multi-subspecialty medical and surgical eye care.
"With three times more space, our new office is more accommodating of our growing practice," Todd Gothard, MD, of Wolfe Eye Clinic, stated in a press release. "It offers greater access and convenience for our patients and their loved ones, and will also allow us to bring additional specialists to the area, including a new fellowship-trained retina specialist in August."
The building's first floor is scheduled to open later this year as an extension of Mercy's clinic services. Those services will include an Urgent Care, pharmacy, imaging and lab.
"We are responding to significant demand for conveniently located and more accessible care," Tim Charles, Mercy president and CEO, stated in a press release. "The needs and wants of our patients are evolving. There's been a push for many years to provide more treatment on an outpatient basis."
"It's nice to have all this beautiful space to spread out and serve our patients even better," Kathy Becker, OR shift supervisor at Mercy, stated in a press release. "From the time they enter the building, they'll notice a calming atmosphere with private pre-op rooms, brand new operating rooms and a nice, private recovery area. "
Mercy is leasing the space for the Hiawatha Medical Park from a local developer. The site was previously occupied by Duffy's Collectible Cars.