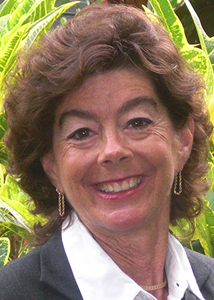 In celebration of the 10-year anniversary of the Dennis and Donna Oldorf Hospice House of Mercy, the Mercy Foundation, along with presenting sponsor Lil' Drug Store, invites the public to a luncheon from 11 a.m.-1 p.m. May 17 at the Eastbank Venue and Lounge, 97 Third Ave. SE, Cedar Rapids.
Guest speaker will be Deborah Grassman, CEO of OPUS Peace, an expert in caring for veterans nearing end-of-life. She is a mental health nurse practitioner whose career at the Department of Veterans Affairs spanned nearly 30 years. Ms. Grassman is most well-known for her pioneering "Wounded Warriors: Their Last Battle" presentation, the first of its kind to identify the unique needs of veterans as they age. She also introduced "pinning ceremonies" to honor dying veterans — a ceremony that has now become standard practice in hospices and long-term care facilities throughout the nation.
Tickets to the May 17 luncheon are $50 per person and reservations are required by May 10.  Call (319) 398-6206 or email the Mercy Foundation at mmcf@mercyare.org to RSVP.
Proceeds from the luncheon will benefit Hospice House patient care services. For more information about  the Dennis and Donna Oldorf Hospice House of Mercy, visit www.mercycare.org/hospice.