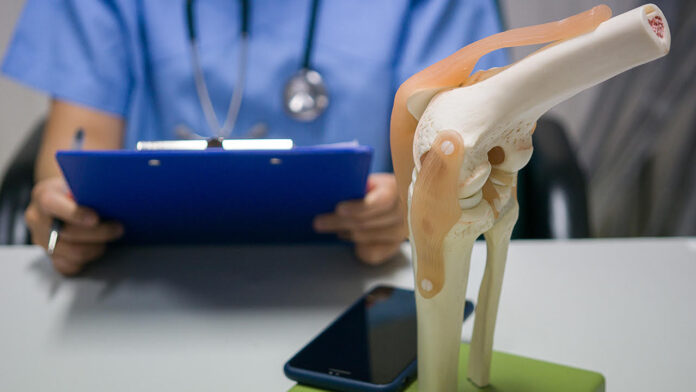 Patients who need knee replacement surgery now have access to a new robotic-assisted surgery tool with the goal to get patients back to their normal routines with faster recovery times, Mercy Iowa City has announced.
The hospital introduces the VELYS Robotic-Assisted Solution, the latest advancement that helps surgeons perform knee replacement surgery that is tailored to each individual patient. The technology aids surgeons with the use of data based on each patient's anatomy, designed to help ensure predictable results to improve outcomes, increase mobility and help patients recover faster.
"Bringing this state-of-the-art technology to Mercy Iowa City continues our tradition of being an orthopedic care leader in eastern Iowa," said Mike Trachta, acting Mercy Iowa City president and CEO. "Our focus is on delivering high quality care to our patients, and by offering this robotic-assisted technology for orthopedics we are supporting patients' access to better care, faster recovery and a lower risk of complications."
This technology is available to patients now through Mercy Iowa City, in partnership with Steindler Orthopedic Clinic.