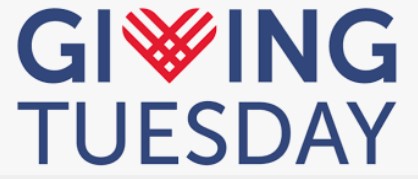 The Mercy Medical Center Foundation and Fairfax State Savings Bank are joining forces to raise money in observance of Giving Tuesday, which is Nov. 29.
Donations received through the Mercy Foundation's Giving Tuesday website now through Nov. 29 will be matched dollar for dollar by Fairfax State Savings Bank, up to $20,000 total.
Created in 2012, Giving Tuesday is a global day of generosity that occurs annually on the Tuesday after Thanksgiving. The global movement inspires millions of people to give, collaborate and celebrate generosity.
"We're pleased to increase our matching donation from $15,000 to $20,000 this year and our hope is to exceed last year's fundraising total of more than $50,000," said Laurie Neuhaus, executive vice president of Fairfax State Savings Bank.
Giving Tuesday donations can be made at www.mercycare.org/giving/tuesday or by check with "Giving Tuesday" included on the memo line. Donations received by 11:59 p.m. Nov. 29, will qualify for the Fairfax State Savings Bank match. Giving Tuesday gifts may be designated to specific funds.
Visit www.mercycare.org/giving/tuesday, email mmcf@mercycare.org or call (319) 398-6206 for more information.