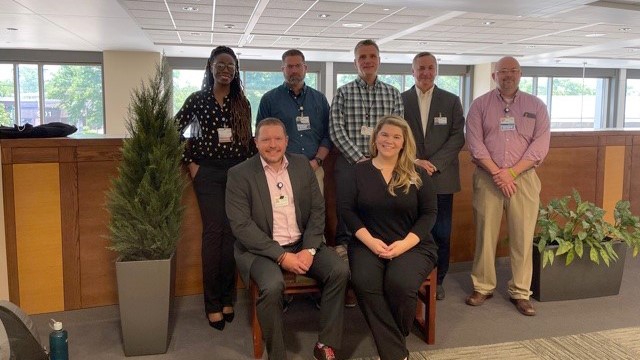 Cedar Rapids' Mercy Medical Center has earned the Summa Cum Laude Honor Roll distinction from Epic – an electronic health record system that is used to facilitate clinical care across the health system and store patients' personal health information, including treatments, procedures, test results and medications.
The Epic Honor Roll Good Maintenance Grant Program distinction at the Summa Cum Laude level is the highest recognition achievable. Mercy shares the Summa Cum Laude achievement with only seven other Epic organizations in the nation.
The recognition program is based on eight components: Ease of Use for Providers; Enterprise Data and Analytics; Financial; Health Information Exchange; Infrastructure; Population Health; Staying Current; and Patient Experience. Completing all eight components of the program qualifies organizations to reach Summa Cum Laude.
"This is quite an achievement for our team, the whole organization, and for our patients," said Jeff Cash, Mercy senior vice president and chief information officer, in a statement. "What it means for patients is the assurance that Mercy is drawing the most value from our electronic health records software, thereby helping them book appointments, participate in telemedicine visits, retrieve information from their personal health records, download vaccination records, and simply improve the overall patient experience."
Mercy's Epic team, led by Senior Director Nic Olberding, began the process of applying for the Honor Roll recognition in 2019 and received the results in late 2020. The Summa Cum Laude recognition is tied to a grant award. Mr. Olberding said Mercy received the maximum award of $360,000, which it can utilize to enhance and improve its health records processes.