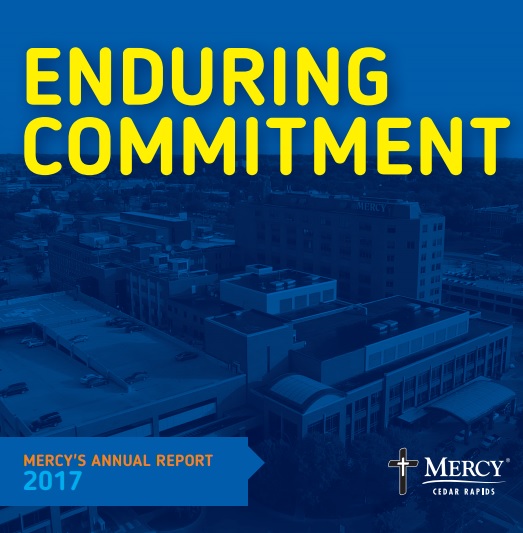 Mercy Medical Center in Cedar Rapids has released its 2016-2017 annual report, reviewing the hospital's financial impact on the community.
Several notable accomplishments from the past year include:
Mercy received the state's approval to start an open heart surgery program, allowing the hospital to address the growing need for this life-saving care in Cedar Rapids.
Mercy was named among the nation's Most Wired Hospitals for the ninth consecutive year.
Mercy Urology Clinic opened to build upon Eastern Iowa's excellent urologists.
Mercy accepted the Planetree Gold Designation award for its person-centered care.
MercyCare Prairie Creek opened to expand access to care on the city's southwest side.
Mercy became the first hospital in Eastern Iowa to use the robotic-arm assisted surgery system by Mako for partial knee and total hip replacements.
The Dennis & Donna Oldorf Hospice House of Mercy celebrated 10 years of compassionate care.
Hiawatha Medical Park opened.
Visit www.mercycare.org/annual-report  to read the full community report of fiscal year achievements.