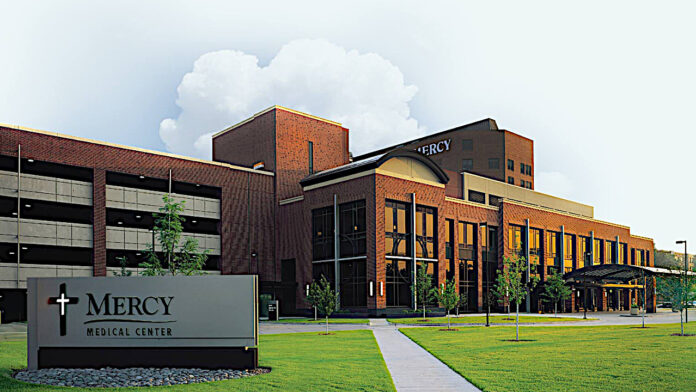 Mercy Medical Center and Alliant Energy are joining forces to light the night pink on Thursday, Sept. 28.
The Power of Pink event will kick off National Breast Cancer Awareness Month with a lighting ceremony, fireworks, live music and giveaways to promote awareness and early detection.
Hall-Perrine Cancer Center, Mercy's main hospital entrances, and other designated areas on the Mercy campus will be illuminated in pink and remain lit throughout October. Additionally, Alliant Energy will use LED technology to light its downtown Cedar Rapids building pink for October.
The Power of Pink will be held outside of the Hall-Perrine Cancer Center, located at 701 10th St. SE. Beginning at 5:30 p.m., Alliant Energy is giving away energy-saving pink LED light bulbs while supplies last. Those who receive the light bulbs are encouraged to put them in their porch lights during October as a reminder to individuals to get screened for breast cancer.
A brief program at 7:10 p.m. will be followed by the illumination of the cancer center and hospital, with fireworks capping off the events. There will be refreshments, face painting and a selfie station.
In addition, EFY merchandise will be available for purchase, and individuals who have registered for the EFY Race can pick up race packets from 5:30-7 p.m.
The public is encouraged to attend and wear shirts from past Especially for You (EFY) races. The race supports the EFY fund, which provides breast care services for individuals who can't otherwise afford them.