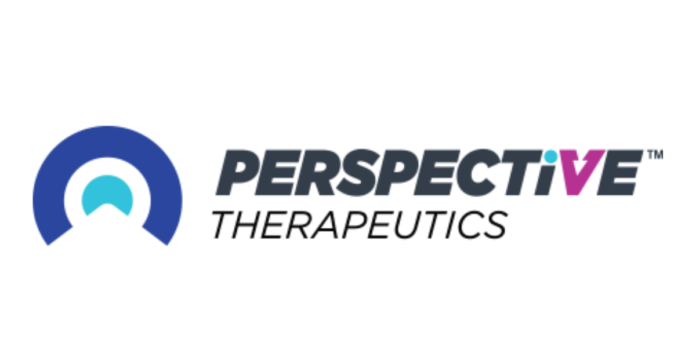 Coralville-based Viewpoint Molecular Targeting has formally merged with Isoray Inc. out of Richland, Washington to become Perspective Therapeutics.
The company currently trades on the New York Stock Exchange (NYSE) as Isoray, Inc. under ticker symbol ISR which will change to Perspective Therapeutics, Inc. with the ticker symbol of CATX on Feb. 21.
Its new website says Perspective Therapeutics is the only company in the world manufacturing and distributing Cesium-131 brachytherapy radioisotope seeds, designed to treat cancers including prostate cancer, brain, head and neck, and lung.
The company's tagline is "Treating cancers from the inside out."
"We believe that Perspective Therapeutics truly reflects our potential to transform the field of precision oncology medicine and the outcome of early-stage cancers through the advancement of radiopharmaceuticals," said Perspective Therapeutics CEO Thijs Spoor in a press release. "We look forward to bringing the company's focus, as well as our commercial and strategic pipeline development objectives, to life."
Merger terms announced in September said a newly formed wholly owned subsidiary of Isoray would merge with and into Viewpoint, with Viewpoint continuing as the surviving corporation and a subsidiary of Isoray.
The merger provides both companies the opportunity to "combine Isoray's existing business with a pipeline of very exciting products under development that have the potential to change the paradigm of patient care in the isotope space," said SEC filings from December.
Mr. Spoor has been named CEO and outgoing Isoray CEO Lori Woods assumed the role of board of directors chairperson of the combined companies. Michael McCormick resigned as chairman of the board but will remain a director of the company.
"This merger represents an important milestone for Isoray," said Ms. Woods in a statement. "The merger with Viewpoint Molecular Targeting demonstrates our commitment to build on our shared belief of treating cancers from the inside out while providing personalized targeted treatment options for cancer patients."
At the closing of the merger, each issued and outstanding share of common stock of Viewpoint was converted into 3.1642 shares of Isoray common stock for a total of more than 136 million shares, or approximately 49%, of the total outstanding common stock shares of Isoray, according to a press release.
"The mission of the combined company is to further develop the role of Cesium-131 for the treatment of a variety of cancers while we expand on our exciting and novel pipeline of proprietary targeting peptides to diagnose tumors in order to deliver powerful Targeted Alpha Therapies (TAT's)," said Mr. Spoor. "The use of alpha-particle radiation with proprietary targeted delivery agents has the potential to transform the treatment paradigm of patients suffering from early stage cancers."
The merger agreement filed to the SEC Sept. 28 explains Viewpoint's desire to be acquired, saying that the Coralville company needs "capital to complete its medical trials, apply for FDA approvals and launch the market and sale of its proprietary alphaemitter lead-based isotope," in addition to infrastructure needed to scale the company.
Utilizing $50 million in cash, Isoray believes they can effectively distribute Viewpoint's products to physicians throughout the United States, and that the alphaemitter market has synergies to its own products, the merger agreement states.
According to an 8-K filing in February, Mr. Spoor has nearly 30 years of executive leadership in healthcare and medical device industries. He previously served as CEO of KBP Biosciences, AzurRx Biopharma and FluoroPharma Medica.
Viewpoint Molecular Targeting is a radiopharmaceutical company developing alpha-particle therapies and diagnostic imaging agents.
Isoray specialized in seed brachytherapy as a medical technology company.