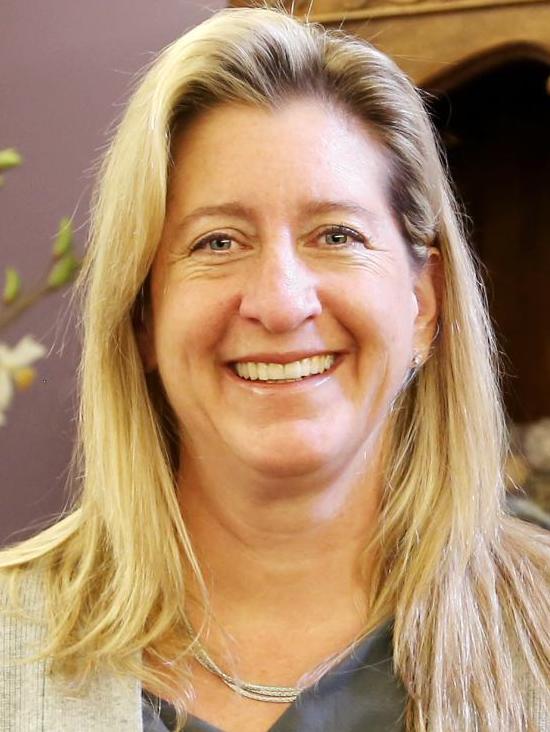 Four Oaks announced today that Mary Beth O'Neill has been appointed as the new president and CEO of Four Oaks. An experienced nonprofit leader, Ms. O'Neill will succeed Anne Gruenewald and assume responsibilities Oct. 4. Ms. Gruenewald will be retiring after 40 years of service to Four Oaks.
Ms. O'Neill comes to Four Oaks from MOSAIC, a nonprofit based in Omaha, Nebraska, where she served as vice president of operations and oversaw six agencies serving adults and children with intellectual and developmental disabilities throughout the state. Prior to her role at MOSAIC, she served as president and chief executive officer for the last seven of her 21 years at Key Human Services, Inc. in Wethersfield, Connecticut. 
In addition to her human service agency leadership, Ms. O'Neill is a licensed occupational therapist who has provided direct patient care in skilled nursing, short-term rehabilitation, homecare, and hospice settings.  In addition, she previously served as adjunct professor of occupational therapy at American International College in Springfield, Massachusetts.  
Ms. O'Neill holds bachelor of science degrees in sociology and political science from the Merrimack College in North Andover, Massachusetts, and a Master of Occupational Therapy degree from Bay Path College in East Longmeadow, Massachusetts. She and her husband, Palmer, will make their home in Marion. 
"I am excited to have been offered the opportunity to lead Four Oaks and am honored to follow in the footsteps of two incredible past leaders who have helped build an agency that is able to meet the diverse needs of Iowa's children and families," she said. "I look forward to helping advance the organization's mission of assuring children become successful adults."
Ms. Gruenewald has served as president and CEO of Four Oaks since 2014. 
"Anne started out with the organization as a family therapist and moved progressively through the organization as it developed and grew into one of the nations most respected human services organizations culminating in her leading the organization since 2014 as president and CEO," Lydia Brown Chair, Four Oaks Board of Directors, stated in a press release. "Her deep understanding and creativity in how to work with troubled children and bringing the family into the plan, as well as her architecture of the innovative TotalChild® model of delivery has ensured Four Oaks will continue to be a nationally recognized leader of children's services."