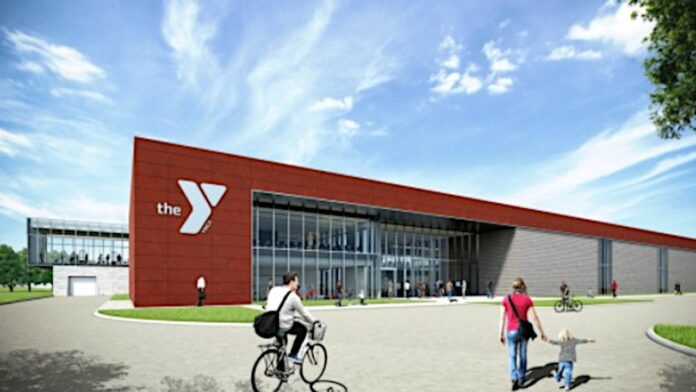 The Marion YMCA has a new name.
The new facility, which opened in January, will now be known as the Marion YMCA & Community Rec Center. The new name was voted on and approved by the Marion City Council.
From the project's conception through Marion's Imagine8 process, a full partnership was formed for the building between the YMCA and the City of Marion.  Marion contributed $7.3M toward the new facility in order to help provide the community with a much-needed recreation and community facility in a more cost-effective way.
The full partnership with the city allowed for a culmination of ideas from the Marion community and YMCA representatives to narrow down an official name of the new facility.
"The partnership between the YMCA and Marion is so important and has been the reason this facility was made possible, so we wanted the official name of the building to best represent and honor that relationship," said Bob Carlson, president and CEO of the YMCA, in a news release.
"The Marion YMCA & Community Rec Center sets a new standard of collaboration for the benefit of our growing community," said Mayor Nick AbouAssaly.  "The name reflects the true partnership between our city and the YMCA, and the role that this spectacular facility will play in the lives of current and future generations of Marion residents".
The official name will be updated on the building and other organizational materials.  As fundraising continues to close the remaining $1.5M gap for the project, the naming rights to the building along with other opportunities remain available.
Learn more at NewMarionYMCA.org.