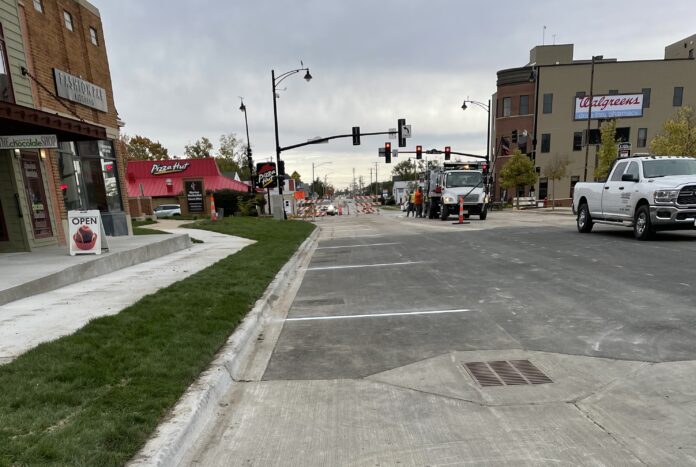 Although it may be hard to imagine a sunny summer festival during this bitterly cold winter spell, Marion officials and business owners are anxious for the snow to melt to show off their brand-new streetscape.
After more than a decade of planning and six months of torn up roads and sidewalks, the first phase of Central Corridor Plan is nearly complete as Seventh Avenue opened to traffic a week before Christmas.
"We had beautiful weather which allowed them to work a little bit ahead on some parts of the project," said Brooke Prouty, director of Uptown Marion Main Street. "They completed the Seventh Avenue and 10th Street intersection which will set them up really well for Phase II in the spring."
Phase I isn't completely finished as some amenities such as light poles on order have been delayed due to supply chain issues, but the affects of the opening of the main artery in town have already been felt by business owners.
Read the entire story about Marion's streetscape project in the Jan. 17 edition of the Corridor Business Journal.