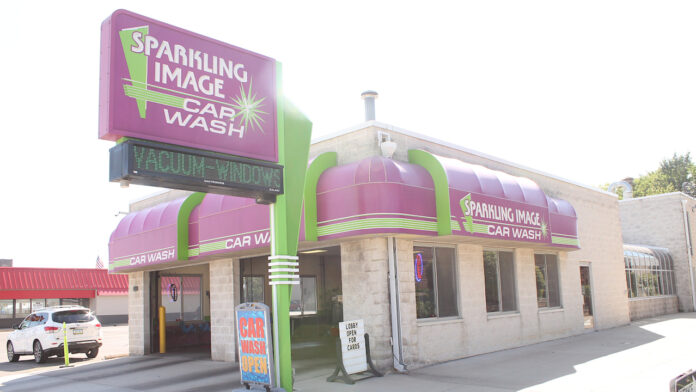 Sparkling Image Car Wash in Cedar Rapids will soon be changing hands.
The facility, at 3218 First Ave. NE, has only been owned by two families since the day it opened as Al's Kwik Car Wash in 1958. It was the first automatic tunnel car wash of its kind in Cedar Rapids.
As of Sept. 1, a new family of owners will take over at Sparkling Image. Current owners Brenda and Rick Waddell have announced that Brandon and Natalie Pence, supported by local businessman Gary Rozek, will be the new operators at Sparkling Image.
Brenda Waddell, who has led the business through many years of road construction, a lightning strike, the pandemic, and a derecho, said she's grateful for the loyal customers that have supported Sparkling Image for many years.
"We have found the ideal new owners to continue the Sparkling Image tradition and take care of our customers, new and old," Ms. Waddell said in a news release.
The new owners plan to deliver the full-service tradition that Sparkling Image is known for, with vacuuming, pre-wash, and hand-dry towel service as standard features and tire dressing, detailing, and other special vehicle maintenance options.
"We strive to help all customers to buy local and choose from daily and monthly options as well as extra services for each vehicle," Mr. Pence said.