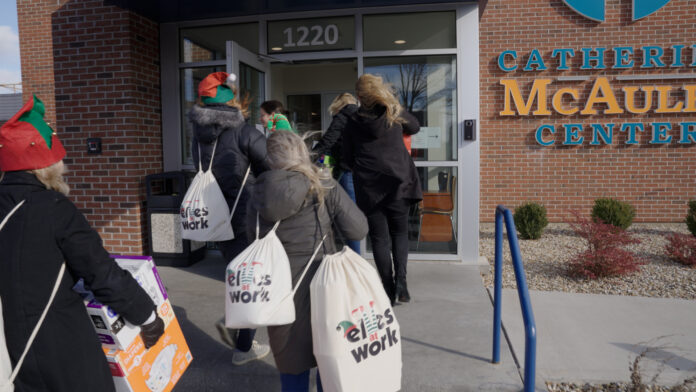 During the holiday season's festivities this year, three organizations are dedicating time and energy to those who are less fortunate and are asking for the community's assistance. 
In Cedar Rapids, the Catherine McAuley Center is restocking its free food pantry to serve the residents of Cedar Rapids, including refugees and women experiencing homelessness. 
"The holidays are a busy time, but it's also the time to reflect on the meaning of the season," Paula Land, the executive director of the center, said in a news release. "It's the community's generosity that enables us to make the holidays a joyful time for those who are new to this community and far from home or those experiencing homelessness."
At Tanager, Linn County's first children's human service agency, angel tags help locals give gifts for community based and inpatient families.
"We want to make the holidays merry and bright for all, and that depends on the generosity of those with the means to make a difference for children and families in need," said Jenn Draper, advancement director at Tanager, in a news release.
Tanager is also accepting donations including gift cards and hat and mitten trees for those in need. Donors can also sponsor a family and purchase gifts for families involved in the organization's programs.
Cedar Falls-based full-service marketing agency AMPERAGE Marketing & Fundraising is highlighting holiday giving as a way to positively impact people's lives in significant ways at its Cedar Rapids office through its holiday elves campaign.
From donating food to local food banks to donating clothes and supplies to families in need, there are several ways someone can experience the magic of being an elf and give back to their community.
President and CEO of AMPERAGE Bryan Earnest said the campaign exists to give back to the community who supports the business.
"We're truly thankful, and we hope that those who can will donate and volunteer," he said in a news release. "'Tis the season for making a positive difference."
To donate to Tanager, visit TanagerPlace.org. To give back to the Catherine McAuley Center, visit the center's website.