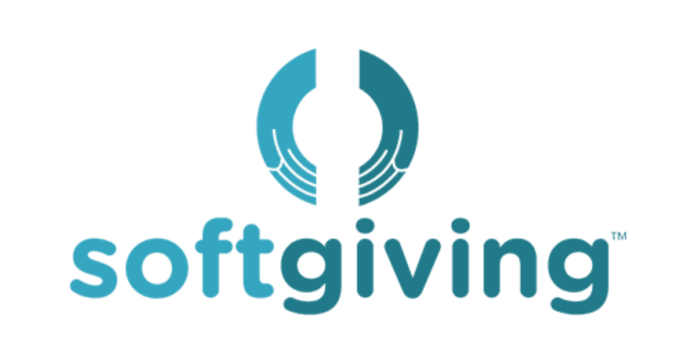 When Matt Pfaltzgraff worked as a director of a regional payment association in Des Moines, he noticed tools being built to help people make purchases easier, but nothing was being done on the charity side to improve the donation process. Seeing an opportunity to fill a need, he left his job and set out to start his own company called Softgiving.
First starting as a product that would let a person link their debit or credit card to a charity to donate rounded up change, the company shifted gears toward the end of 2019.
"What we saw was charities needed help reaching new audiences, and they needed help with marketing and how they convert people that otherwise would not be donors," said Mr. Pfaltzgraff, a former University of Iowa student who dropped out to run for state representative. "And so it was working with dozens and dozens of charities, and seeing the same problem over and over and over again, that we saw the real opportunity of the business."
Today, the business primarily matches Twitch or YouTube streamers with nonprofit charities, where the online entertainers hold special livestream events to raise money for specific causes. Oftentimes, these streams are far more successful than traditional donation methods. Softgiving's expertise comes from handling most of the heavy lifting for both parties by coordinating on-screen overlays, running the livestream, determining the event's different prizes and milestone rewards, and more.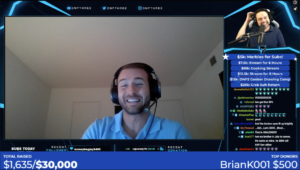 The events they host have varied from 10 viewers to 150,000 viewers. Charity streams have been held with Esports teams, high-profile streamers and YouTube personalities, big-name professional athletes like Chad "Ochocinco" Johnson and Ben Simmons, and nano influencers that have small, but extremely engaged, audiences. The company has helped raise money for CARE, Cure Rare Disease, PAVE, All Hands and Hearts, and many more charitable organizations.
"I was raised by a single mom and had an absentee father," he said. "My mom was going back to school to get her associate's degree at the Des Moines Area Community College while working a full-time job as a secretary. She needed somewhere for my brother and I to go, and so for a number of years, we went to the Boys and Girls Club. It was a big part of our childhood and it was the place where we felt like normal kids, despite our circumstances."
"That club in Ankeny has since closed a number of years ago," he added. "[That club] enabled me to become the person I am and is no longer available to others, and I believe a lot of that has to do with how we approach fundraising, how we approach donors, and that the tools that are available to charities haven't kept up with the times. So I wanted to set out to change that."
Softgiving increasingly works more and more with businesses, such as T-Mobile and Xbox, touting their ability to bring about authentic engagement with a young demographic by sponsoring online charity events that benefits the charity while improving the goodwill of a business. An event with streamer aDrive and the energy brand GFUEL raised $295,000 for Games for Love and returned a "significant ROI" for GFUEL, according to their website.
The goal for each stream is to be fun and engaging — a stark contrast from many traditional philanthropic efforts — where employees are publicly acknowledged and thanked for donations, he said.
"We have some things in the works where we want to take our software and our capabilities to major sporting events, concerts or anywhere there is an engaged audience where we can run our platform to get people that wouldn't traditionally be donating," he said. "It's just a different way of building culture in the hybrid working world that we think people really embrace."