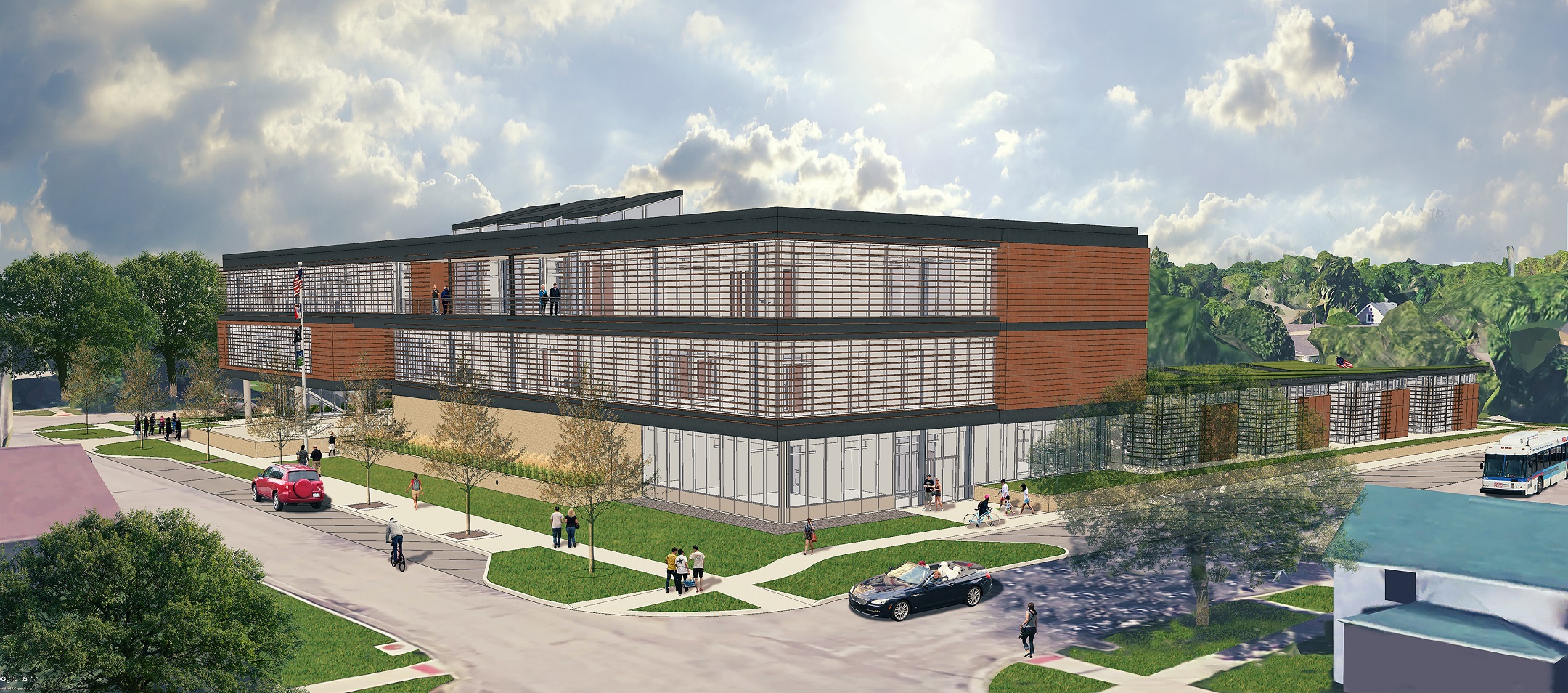 The Linn County Board of Supervisors today voted unanimously to honor the late Dr. Percy and Lileah Harris by naming the new Linn County Public Health and Child & Youth Development Services Building after them in recognition of their lifetime of dedication and service to health and education in Linn County.
Linn County and OPN Architects are nearing completion for the design of the approximately 55,000-square-foot building that will be built on county-owned land near the Medical District, NewBo and Oakhill Jackson neighborhoods and will be called the Dr. Percy and Lileah Harris building. The location for the building is formerly home to Options of Linn County, roughly two blocks south of Mercy Hospital bordered by 10th and 11th avenues SE.
The estimated schedule is to begin construction this year with a completion date in 2018.
"This is a big win for the community," said Linn County Supervisor Stacey Walker. "Dr. Harris and his wife Lileah were not only trailblazers for the causes of civil and human rights, but they were model citizens, and taught us all so much about our shared humanity."
The Harris family shared the following statement:
"We are pleased that the Linn County Supervisors have proposed naming the Public Health and Child & Youth Development Services Building in honor of our parents. They were both advocates for the entire community — and this combination of health and education is especially fitting. Naming this building after them is not only a tribute to their legacy, but also something which we appreciate."
The couple moved to Cedar Rapids in 1957 after Dr. Harris accepted an internship at St. Luke's Hospital. Dr. Harris was the first African-American physician in Cedar Rapids where he built his medical practice. He also served as Linn County Medical Examiner for nearly 40 years. Some of his other community roles included serving as president of the Cedar Rapids chapter of the NAACP, chairman of the board of directors of the Jane Boyd Community House, serving on the St. Luke's Hospital Board of Directors and an appointment to the Iowa Board of Regents. He was also the recipient of numerous awards.
Mrs. Harris was a pianist, active church member and an advocate for lifelong learning and education. She earned a bachelor's degree in Russian from the University of Iowa at the age of 62. Some of her community roles included serving on the board of the NAACP, membership on the Cedar Rapids Human Rights Commission and serving on the board of directors of the Cedar Rapids Symphony Guild.
Dr. Percy Harris died in January 2017 and his wife died in 2014. They were married for 63 years and raised 12 children.