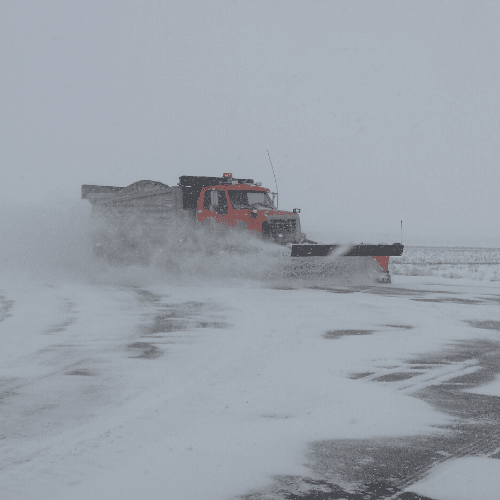 The Linn County Secondary Road Department is prepared for the upcoming winter season. 
Linn County is expected to get some snow in the early morning hours on Tuesday. 
Snow removal routes on Linn County secondary roads are prioritized by traffic count and road surfacing. The streets are then designated as Priority Routes and Standard Routes. The county's 30 Priority Routes are served by 30 truck snow plows and plow operators. There are 41 Standard Routes served by 30 truck snow plows, 11 motor graders, and their operators. Linn County has approximately 1,200 miles of secondary roads.
Maps of the Priority and Standard Routes and Linn County's snow and ice ordinance and policy are available on Linn County's website.
Regular hours of operation for the Secondary Road Department are Monday through Friday from 7 a.m. – 3:30 p.m. Hours will be extended during snow events to 4 a.m. – 6 p.m. If it snows more than one inch on a Saturday or Sunday, the maximum hours of operation are 4 a.m. – 6 p.m. 
Operation outside of these hours occurs in cases of emergency declared by the Board of Supervisors or Governor.
Linn County provides text and email updates to its response to snow events. Subscribe to receive the updates by visiting the county's website.
The county advises drivers to reduce their speed and increase the distance between cars as road visibility and conditions worsen. Drivers are encouraged to have extra caution on bridges and overpasses, which are commonly the first areas to become icy. 
Notify the Linn County Secondary Road Department at 319-892-6400 or engineer@linncountyiowa.gov if you are forced to abandon your vehicle in or along a county road. This may assist with your retrieval of the vehicle and reduce negative effect on the snow response.